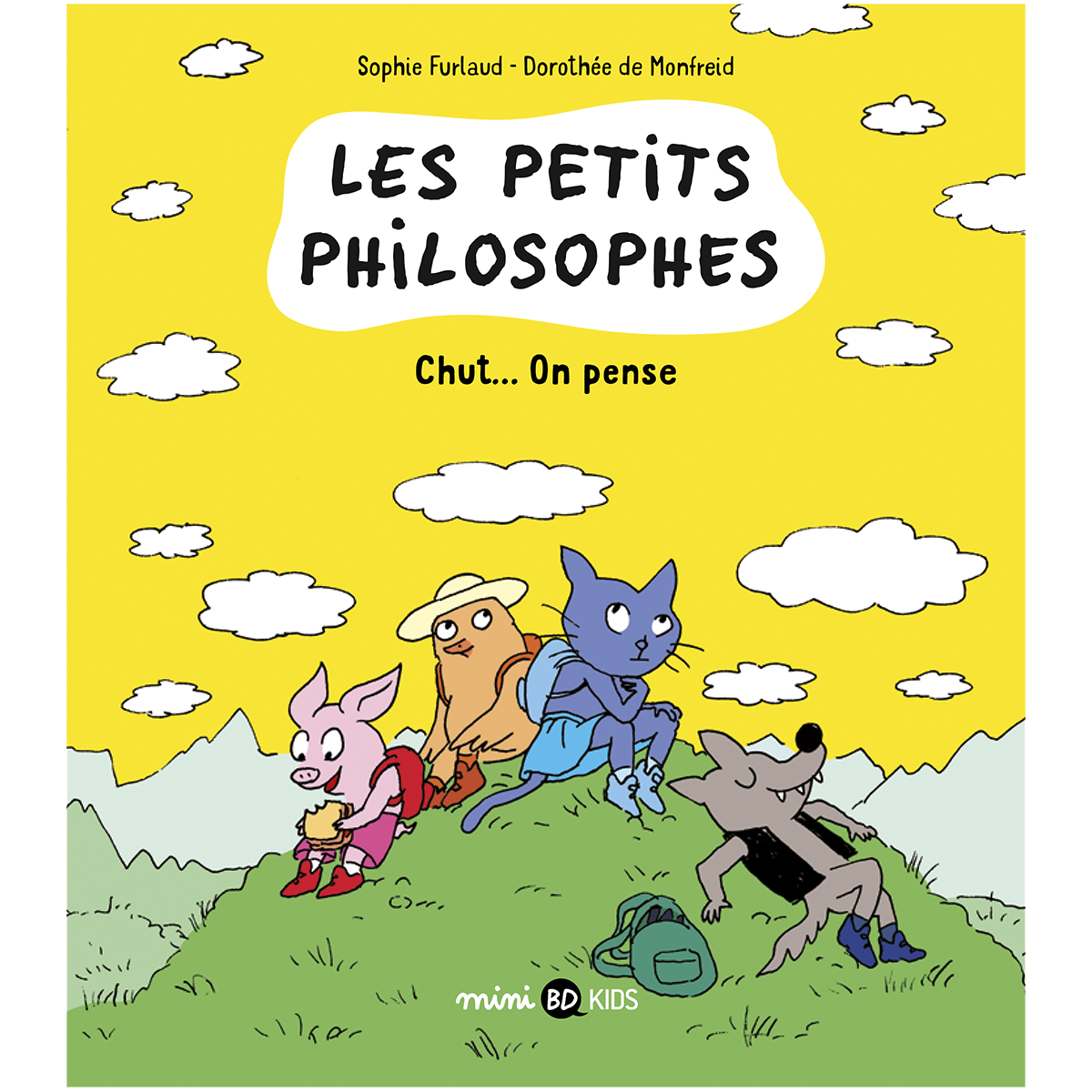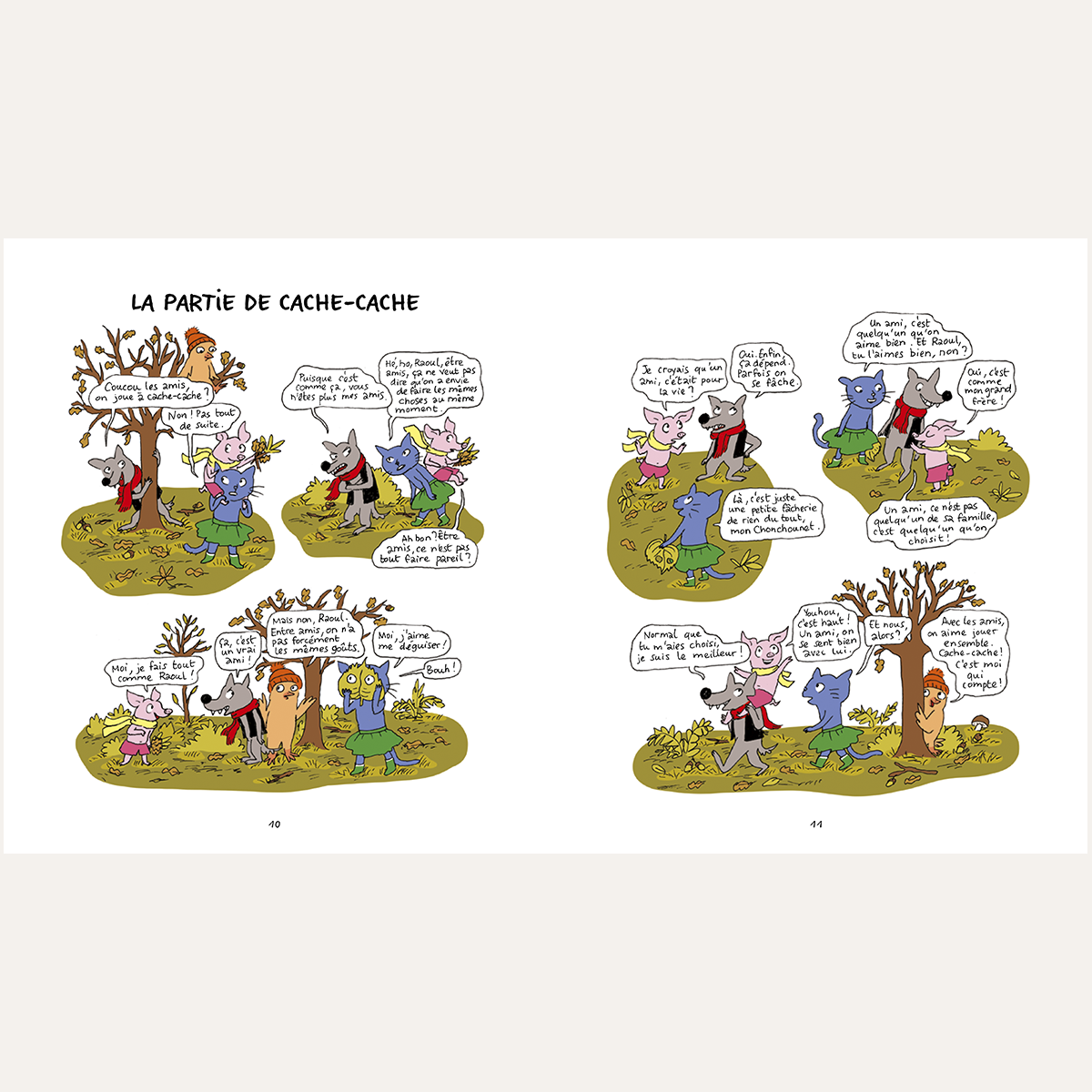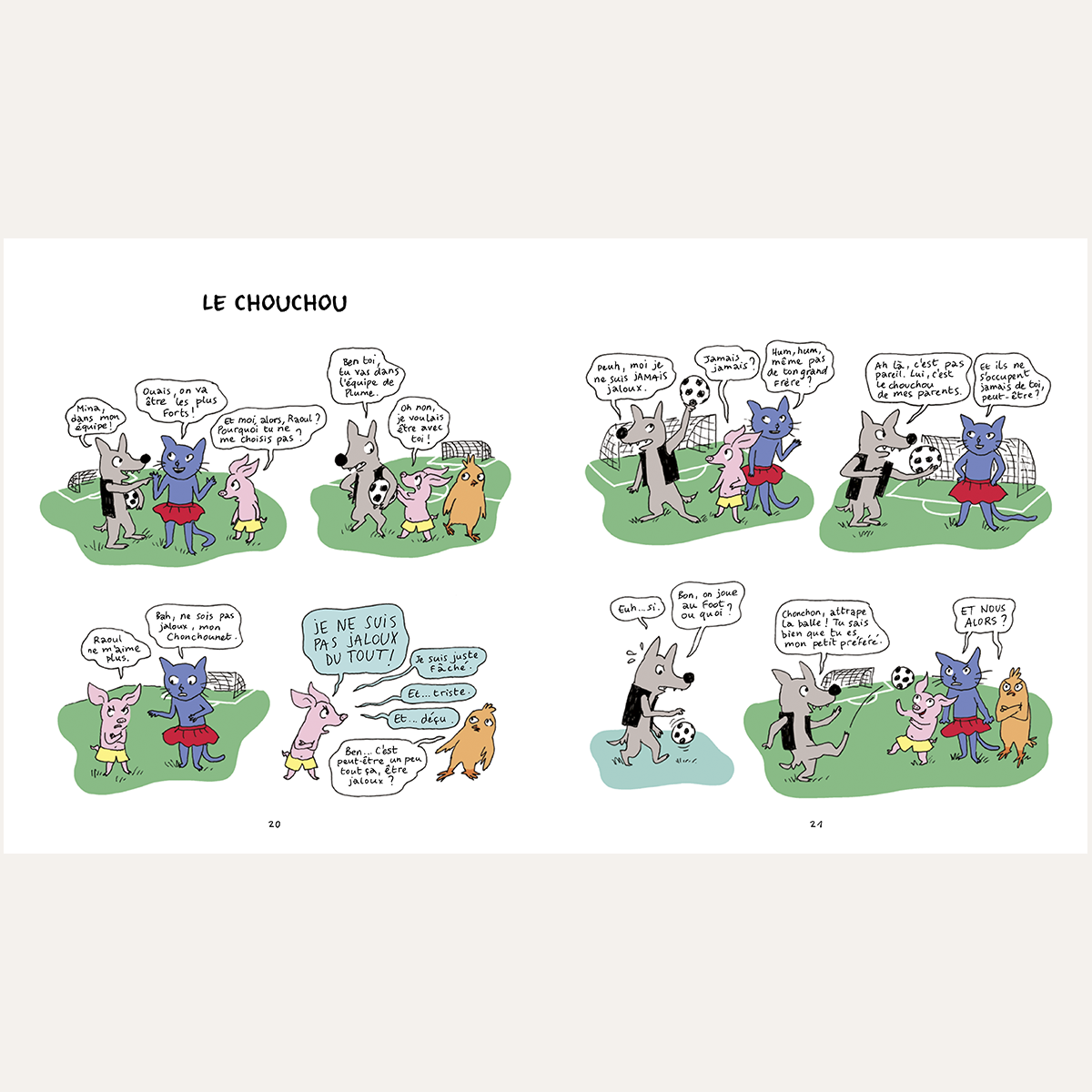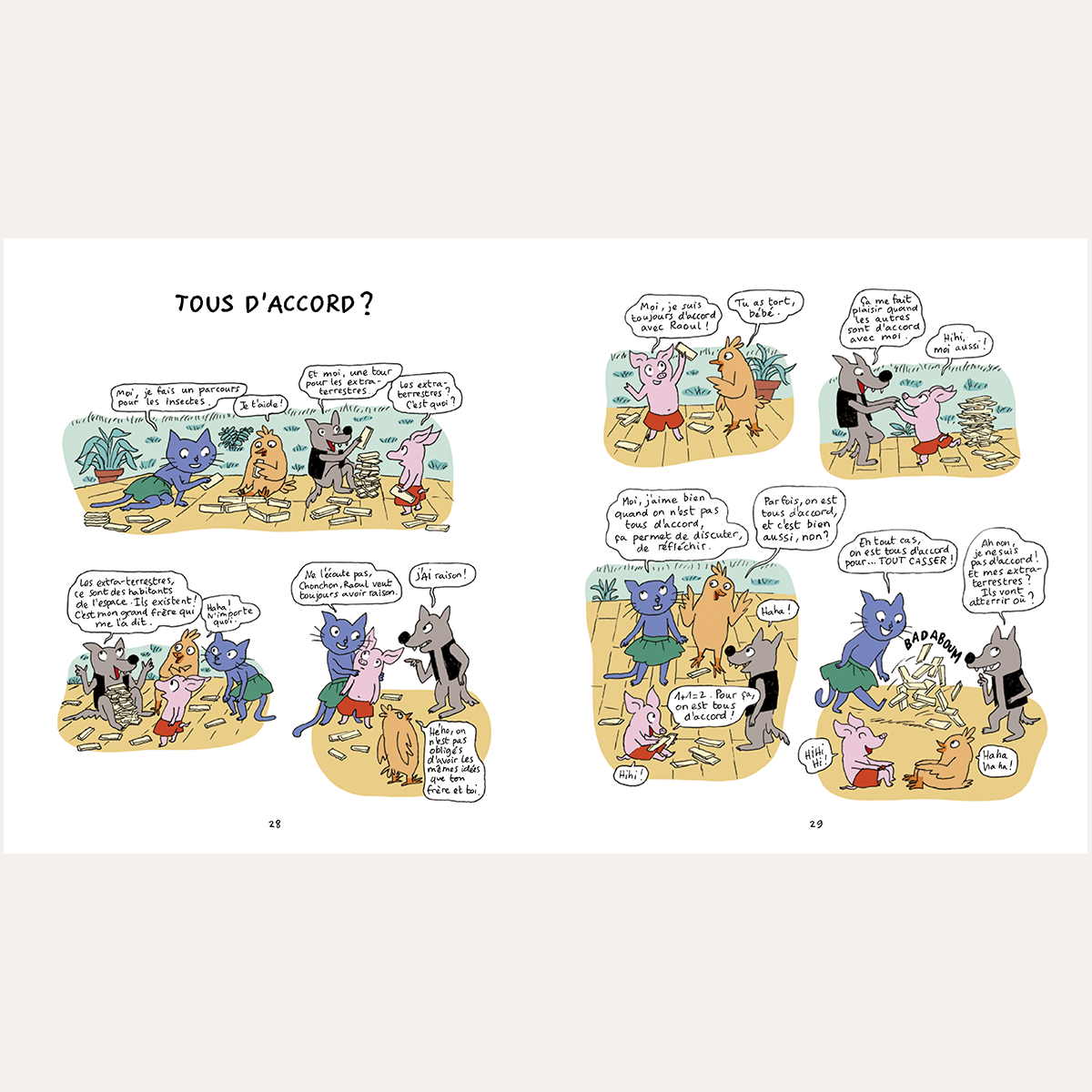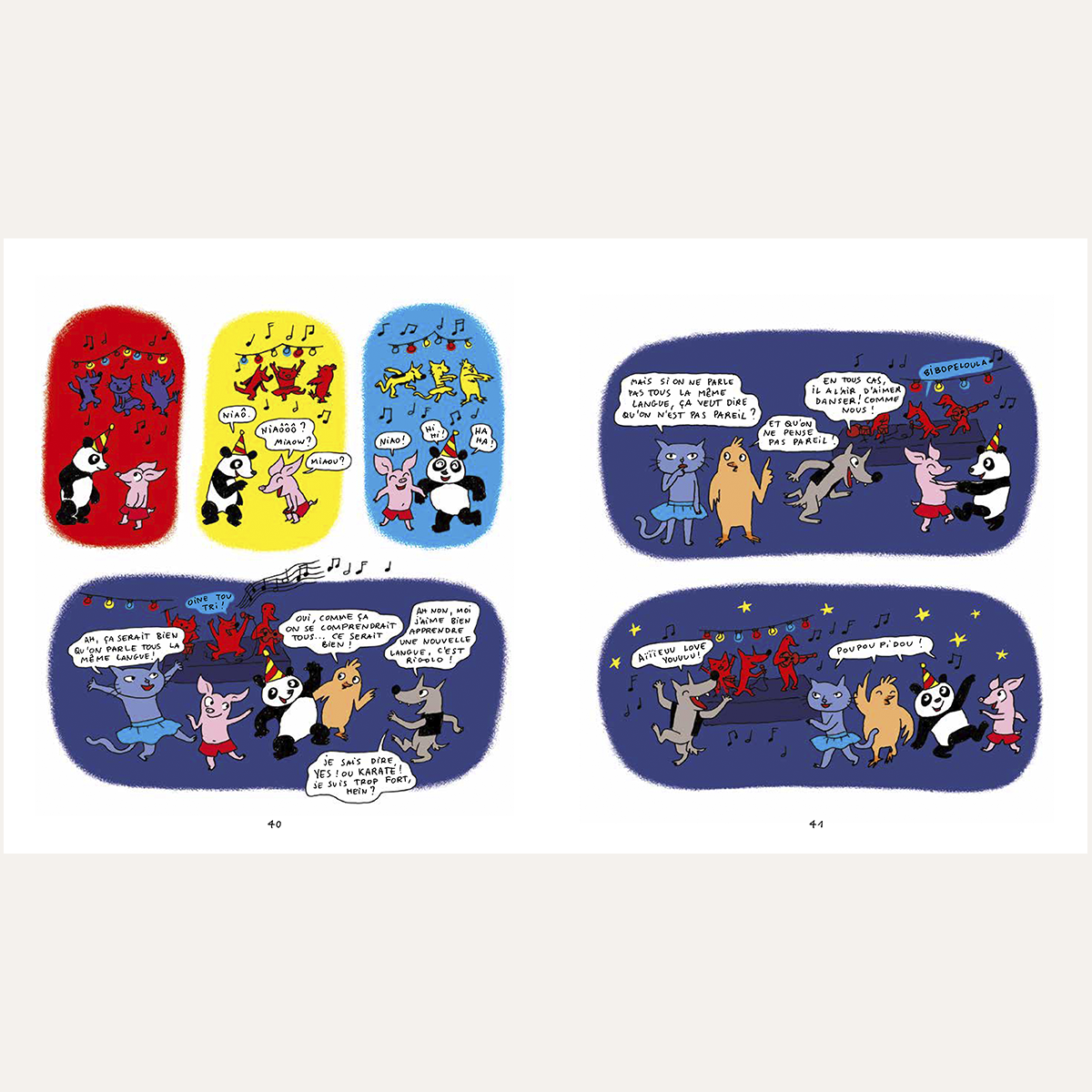 The Little Philosophers / tome 2
Hush… we're thinking
Texts by Sophie Furlaud

Why do we go to school? Why are some things forbidden? Why do we say why? Ever since 2006, Chonchon, Mina, Raoul and Plume think out loud in the Pomme d'Api magazine… They are « the little philosophers ». Their wish to know is bottomless and their curiosity is limitless! With the vivacity and the naivety characteristic of childhood, they wonder about emotions, social relationships, values… Each episode takes us through a droll and gripping adventure: that of thought in the making!
Release date: 2020
Collection : Mini BD Kids
Starting from 4 ans