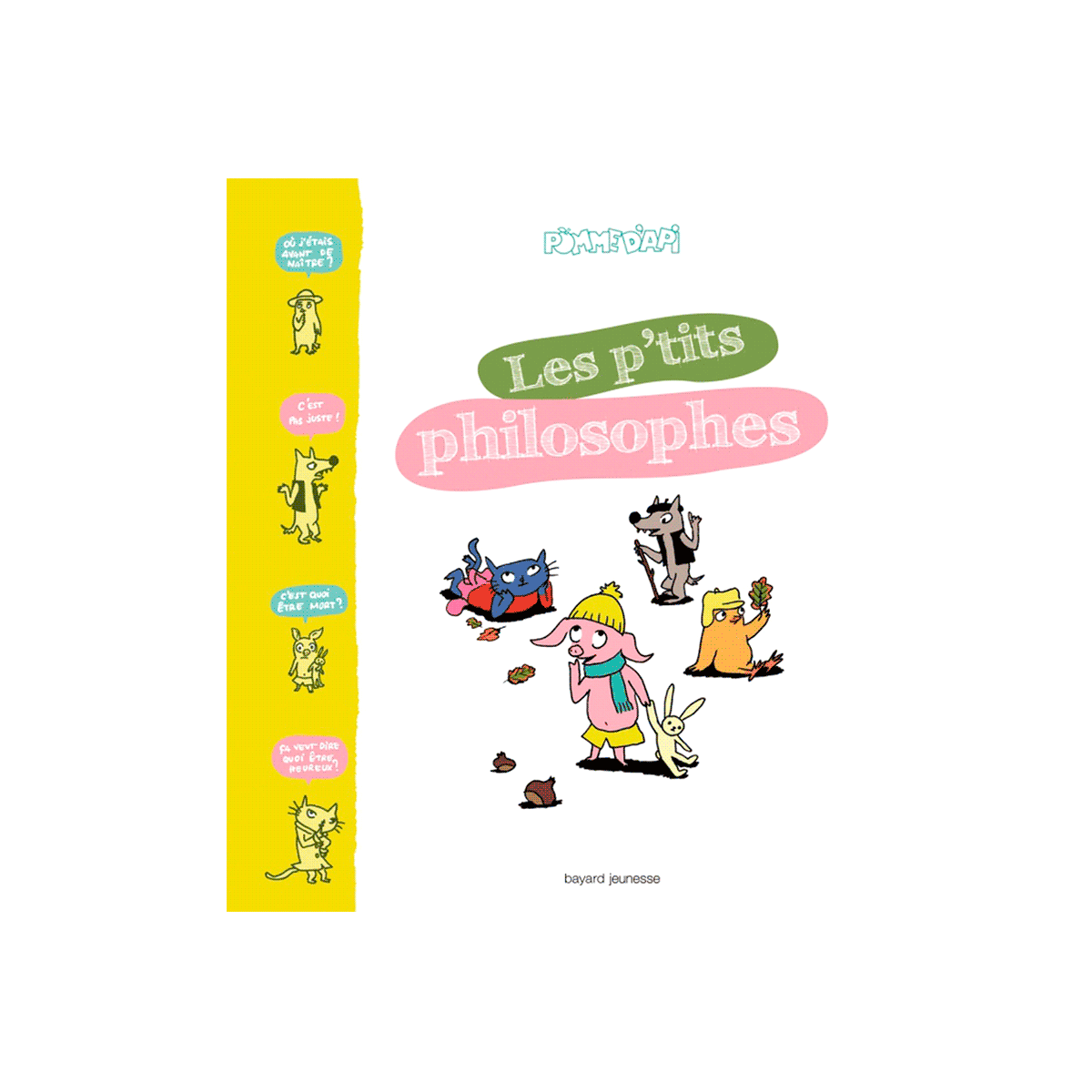 The Little Philosophers (volume 1)
Texts by Sophie Furlaud

The volume falls into 24 themes echoing questions often raised by small children. They bear upon a wide range of situations: social relationships, feelings, emotions, values.

Each theme is illustrated by a 3-page comic strip staging Chonchon, Mina, Raoul and Plume, four animals with human traits. A double page poster is further aimed at triggering a dialogue between parents and children.
Release date: 2009
Collection: "Mes docs Pomme d'Api"
Starting from 3 years old
Translated into Russian.
Illustrations by Soledad Bravi and Dorothée de Monfreid