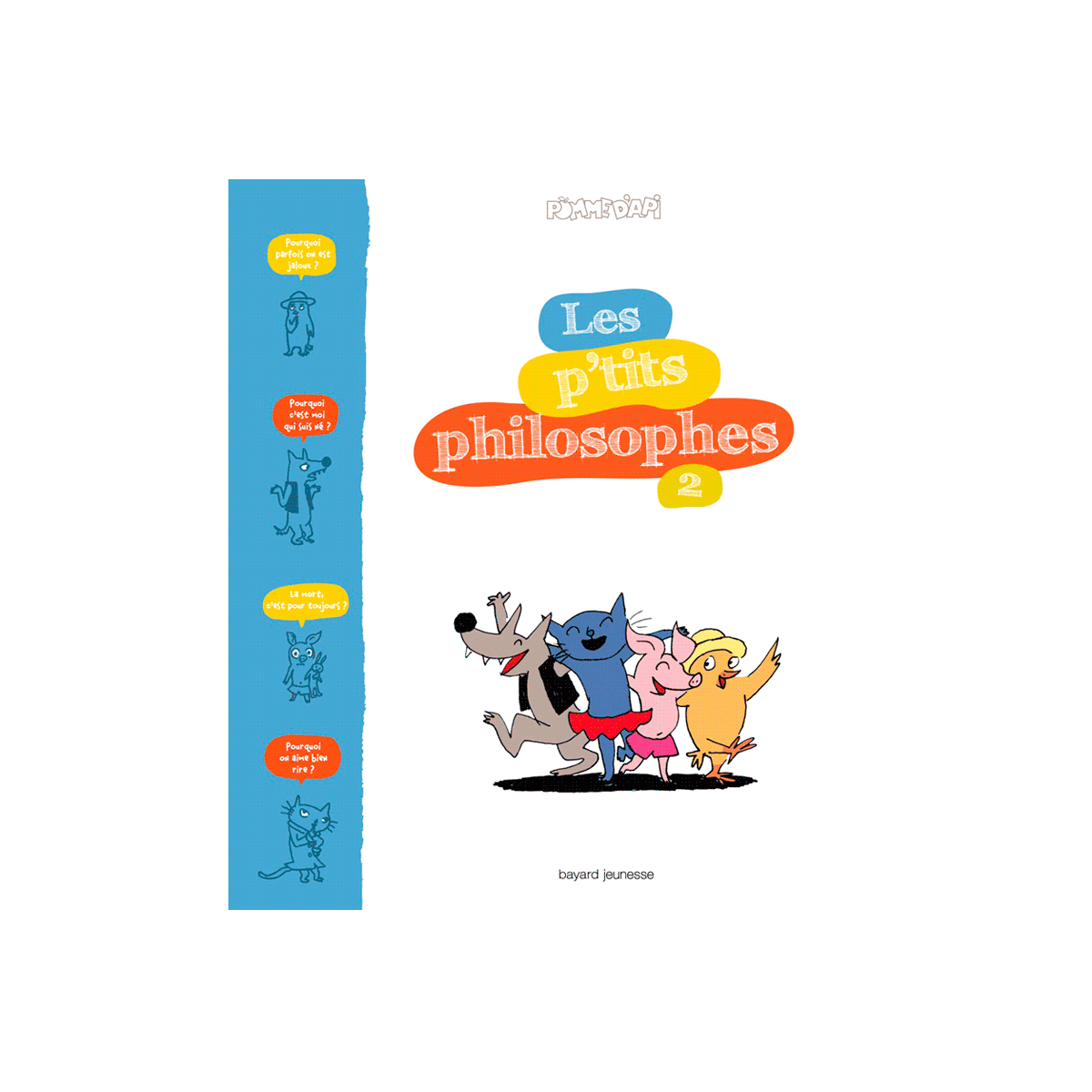 The Little Philosophers (volume 2)
Texts by Sophie Furlaud

The little philosophers are back!

DChildren as young as 3 years old can articulate and elaborate thoughts. They are actually full of questions and curiosity. Volume 2 of the series is one more occasion for a dialogue with children; it will encourage, nurture and further their interrogations.
Release date: 2014
Collection: "Mes docs Pomme d'Api"
Starting from 3 years old