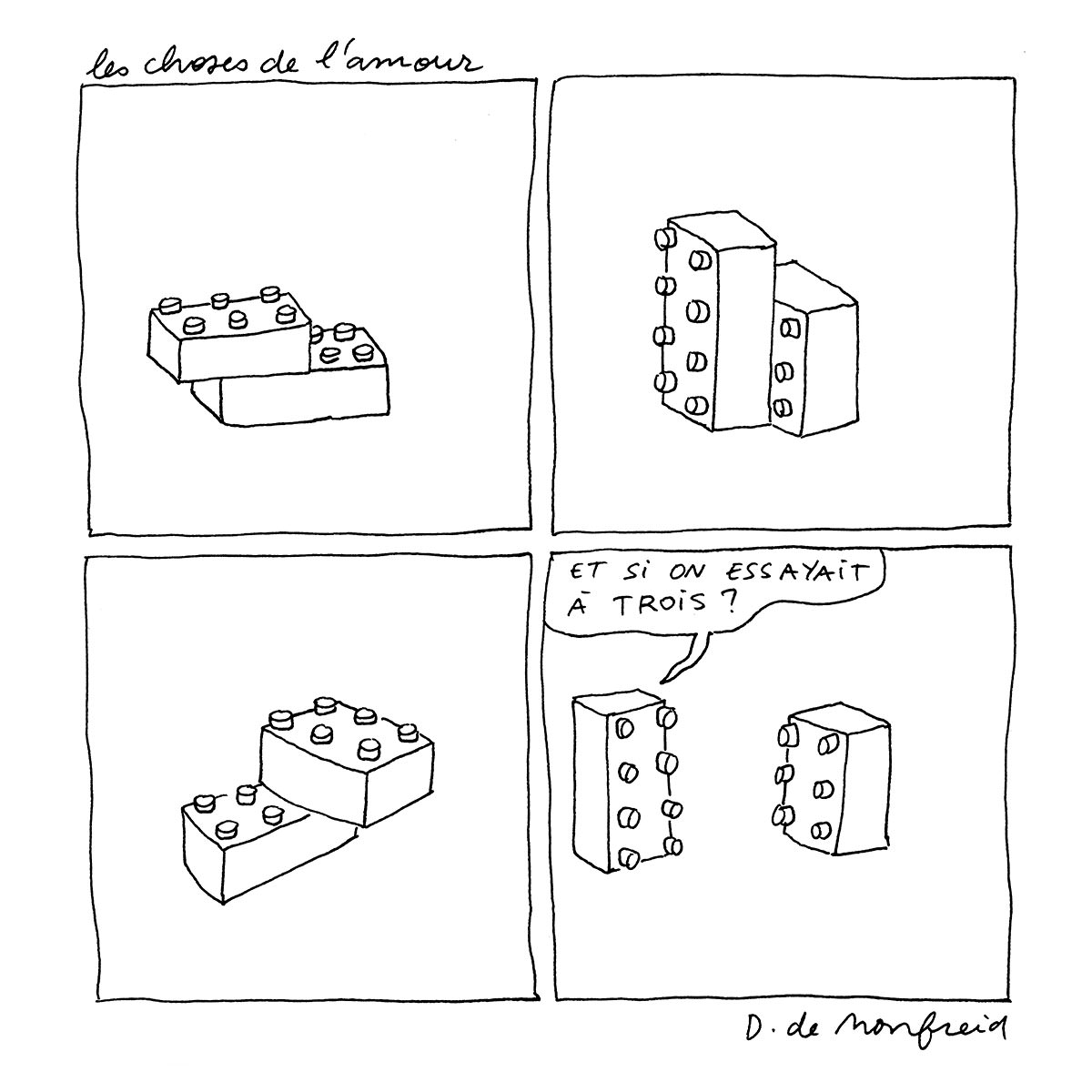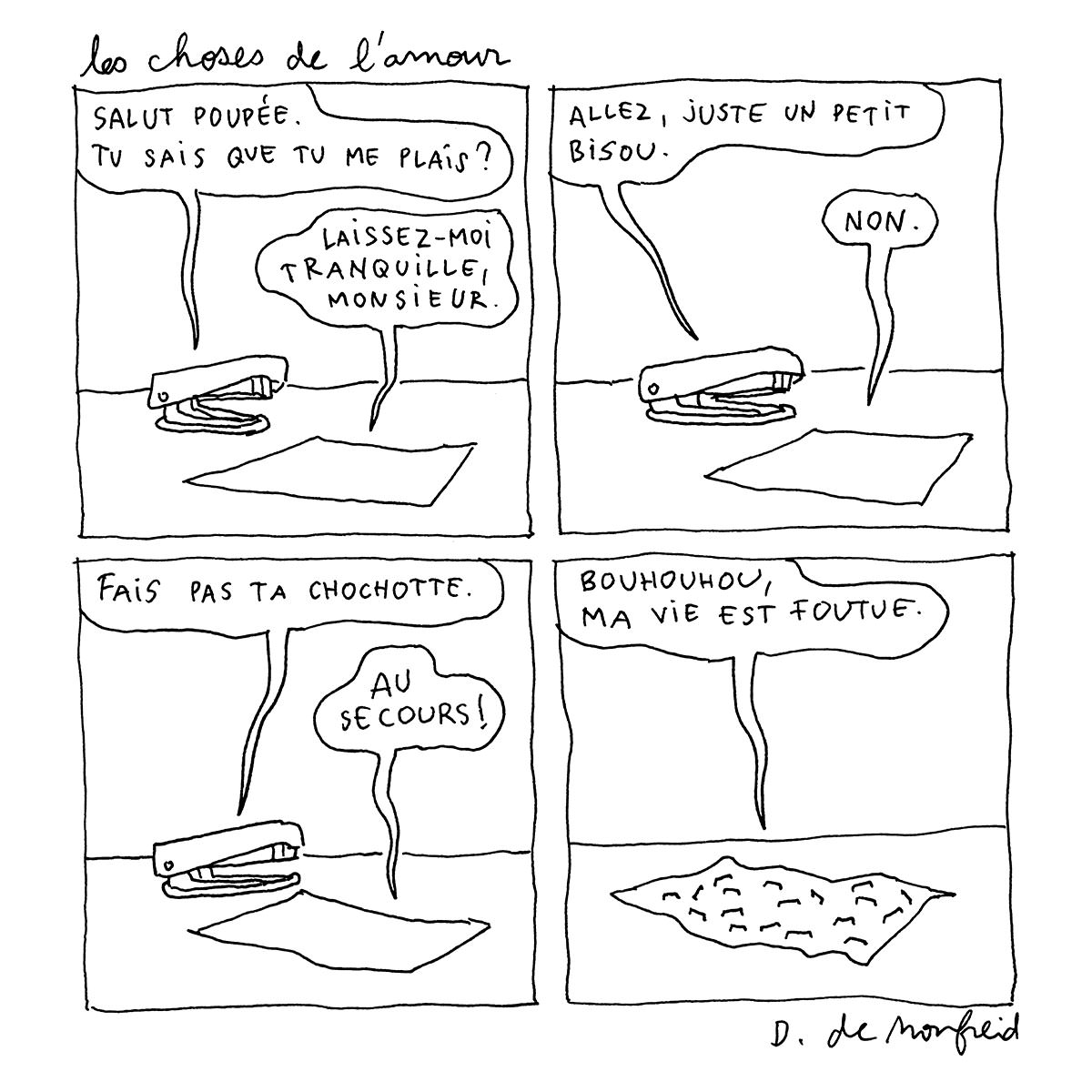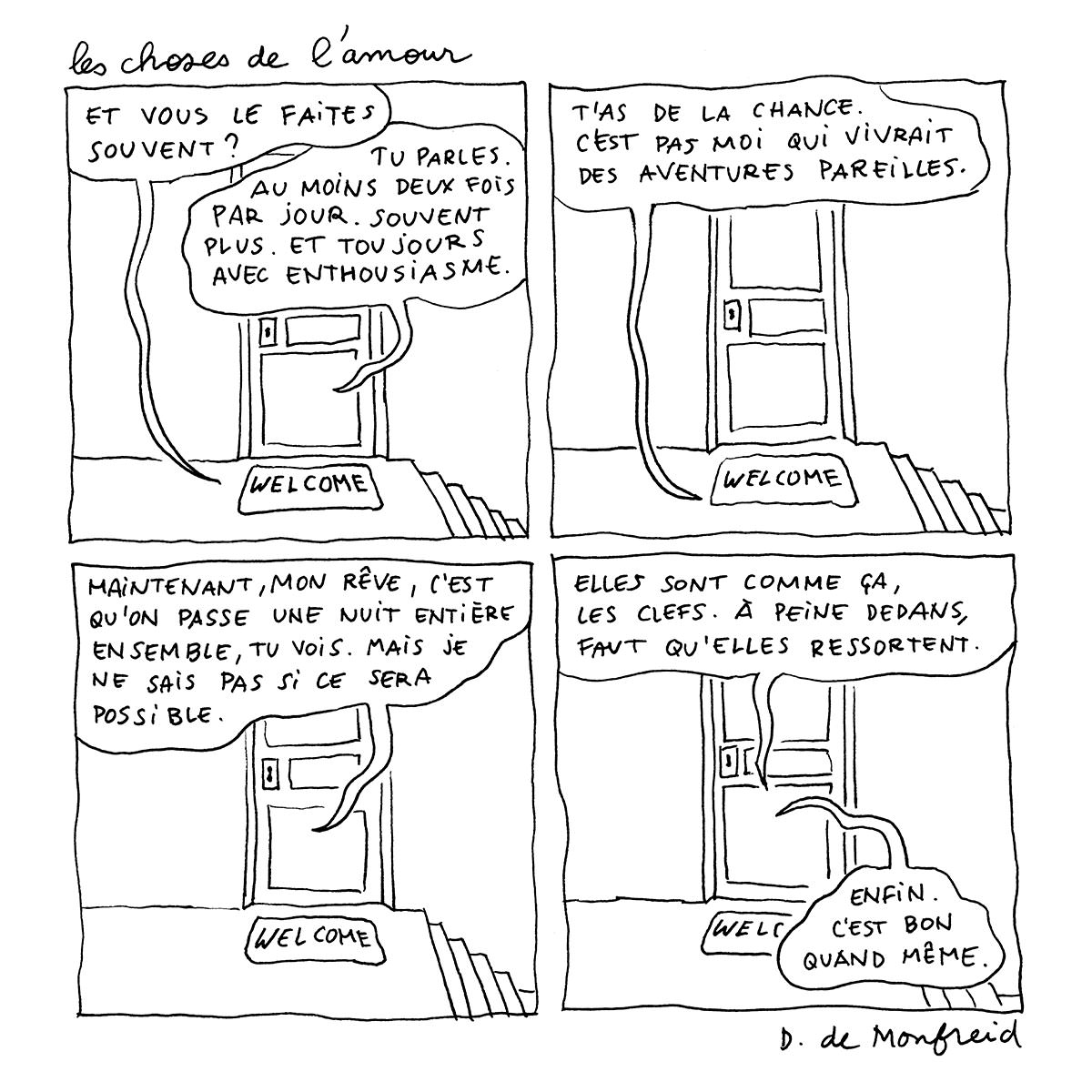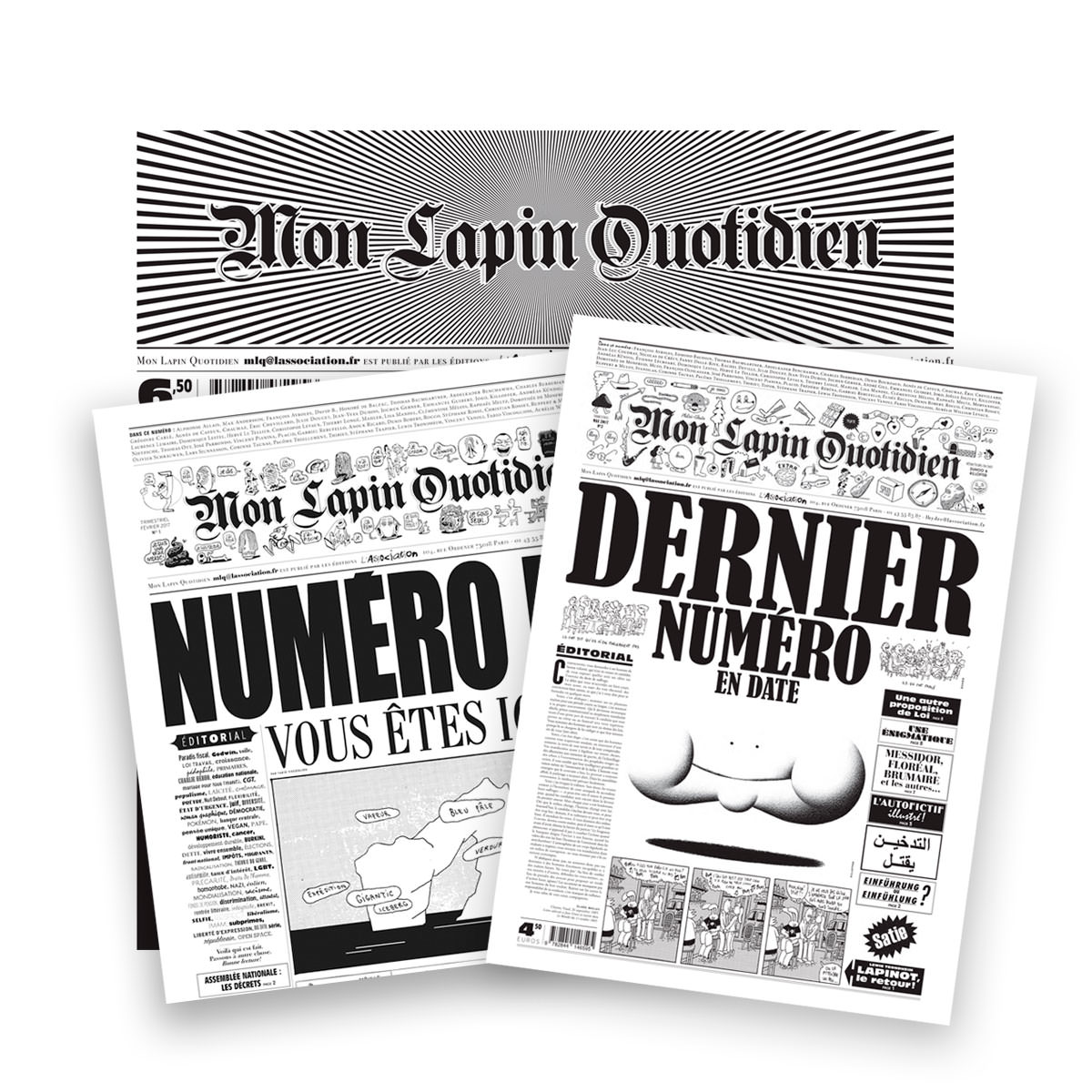 The Love of Things (MLQ)
Mon Lapin Quotidien is a large-format black-and-white quarterly launched in February 2017.

The Les choses de l'amour section appears in each issue; it is a 4-square comic strip staging passionate love affairs between objects.

The founding and editorial team members are Patrice Killoffer and Jean-Yves Duhoo.

Among the collaborators one finds illustrators (Emmanuel Guibert, Lewis Trondheim, Lisa Mandel, Charles Berberian, Florence Dupré-Latour, Jean-Yves Duhoo, Etienne Lécroart, David B., Icinori, Killoffer, Anouk Ricard, Thomas Ott, Stéphane Trapier, Antoine Marchalot, Ruppert and Mulot, Parrondo…) as well as writers (Éric Chevillard, Pacôme Thiellement, Denis Robert, Hervé Le Tellier, Carole Fives, Clémentine Mélois…).