This uniquely innovative project was devised as a blank page to fill for the renowned publishing house l'école des loisirs and their most emblematic authors and illustrators: such artists as Tomi Ungerer, Claude Ponti, Kitty Crowther, Rascal, Grégoire Solotareff and Nadja. The exhibition showcased playful three-dimensional creations which have been tailor-made for the project, as well as original plates and manuscripts; all this material shed light on an entire chapter in the History of contemporary children's literature graphic creation. The exhibition spanned half a century and presented a range of illustrated stories characterised by their humour and nonsensical spirit, by their depth and audacity. The scenography was conceived by Constance Guisset.
Four major female illustrators of children's literature revisited a doll house. Each decorated one or several rooms where to stage characters and recreate a story. Jeanne Ashbé chose Lou, who describes the daily life of babies, as well as Small Elephant and the Thread to thread spiders, all of who form a fantastic animal universe. Stéphanie Blake shows how Simon the rabbit goes to bed. Kimiko re-invents Little Red Riding Hood, a day by the seaside or the universe of Super Heroes, and gives pride-of-place to her hero Croque-Bisous. As for Dorothée de Monfreid, she lends life to her Toutous, to the Maximiam monster, to Chacha and Achille, as well as to the characters in Nuit noire.
Installation designed and fabricated by Jeanne Ashbé, Stephanie Blake, Kimiko and Dorothée de Monfreid, with the help of the Studio Constance Guisset.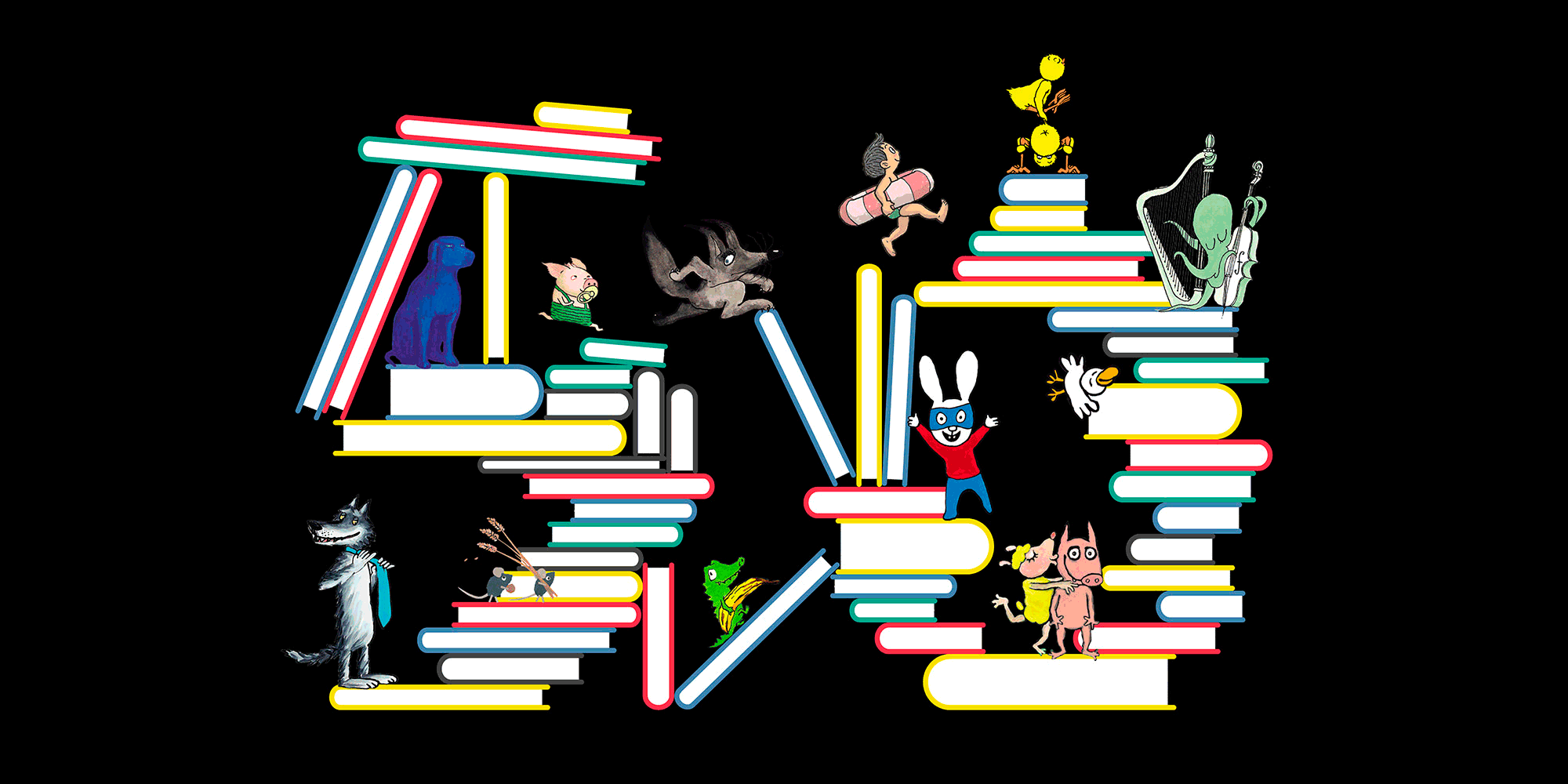 Another story please! 50 years of creation, at l'école des loisirs!