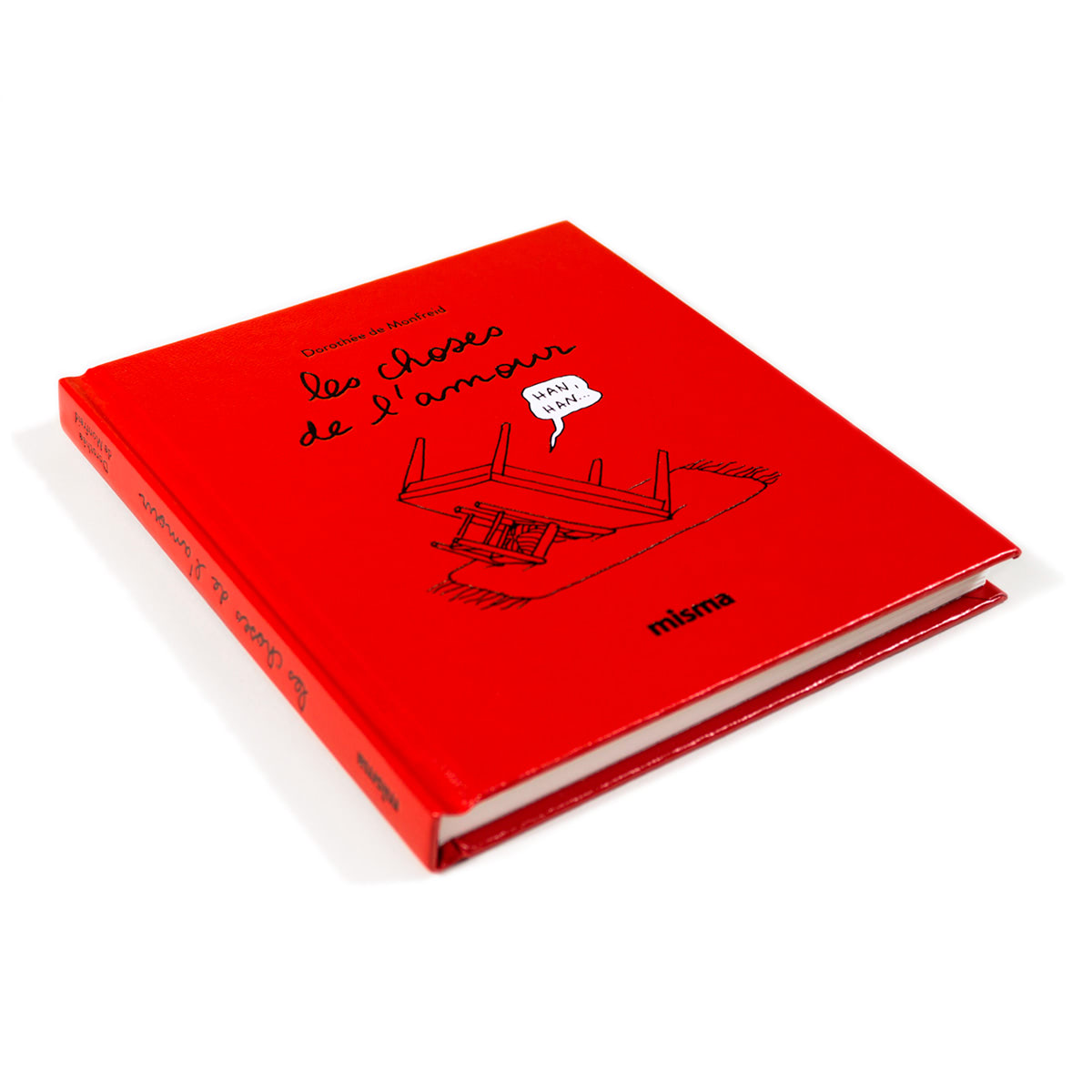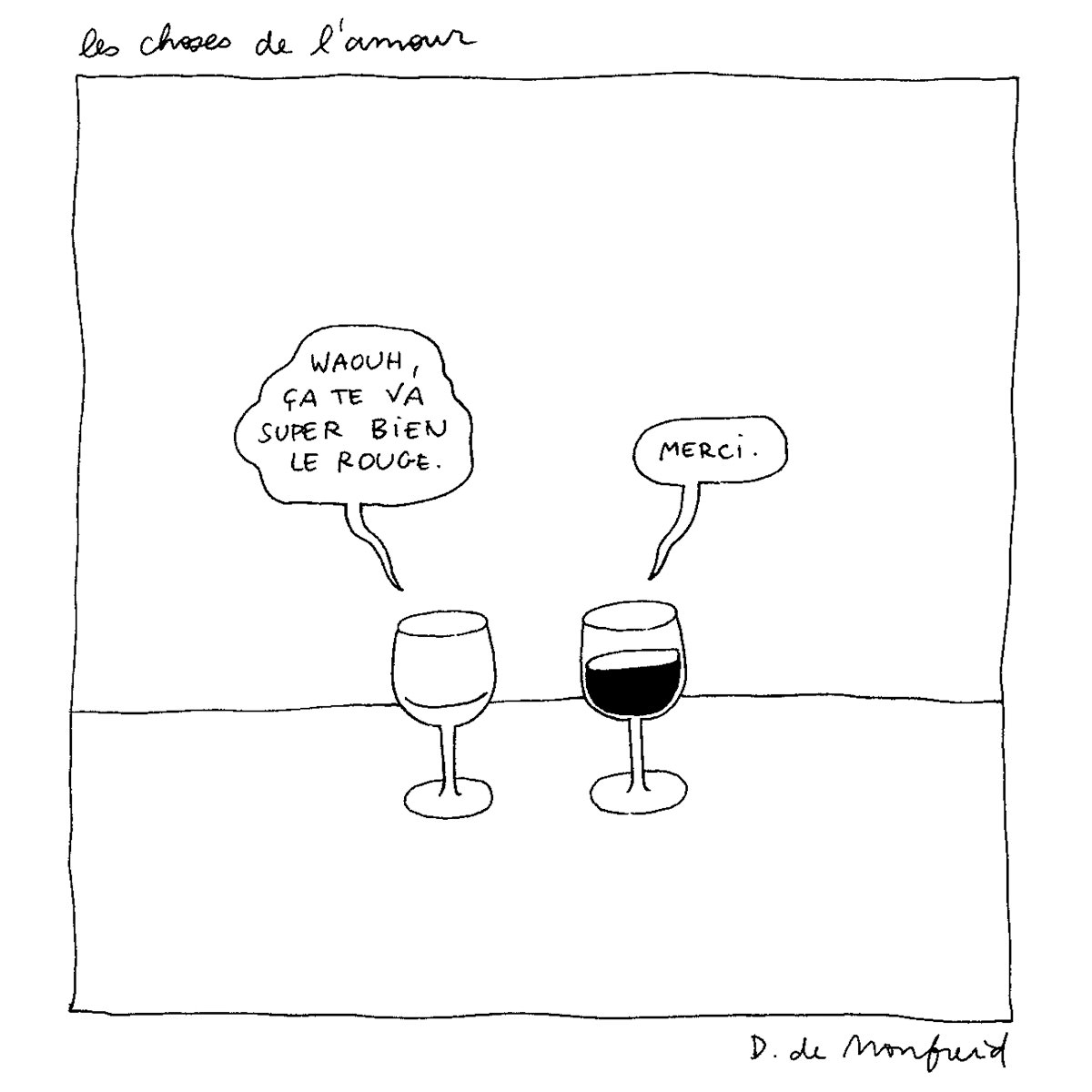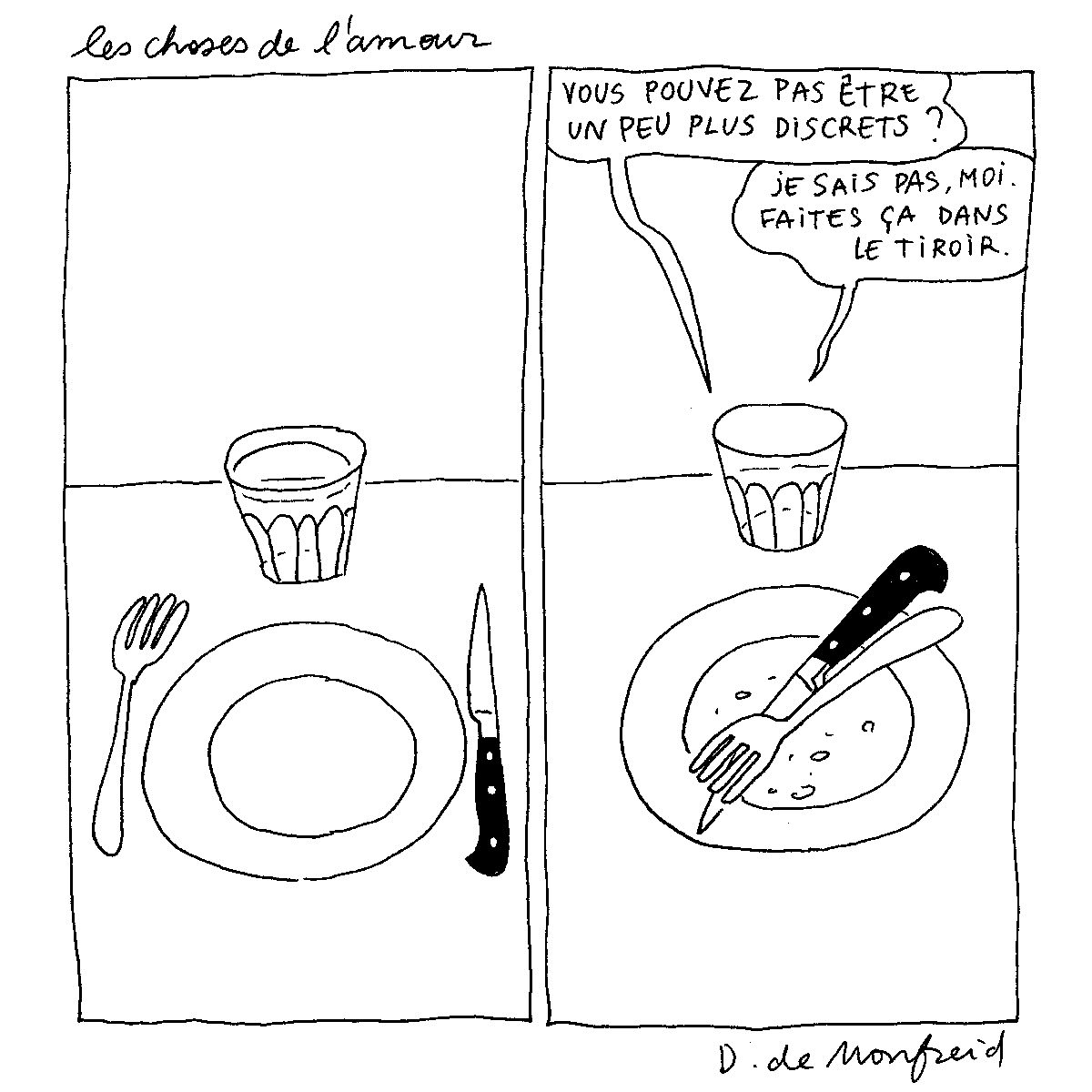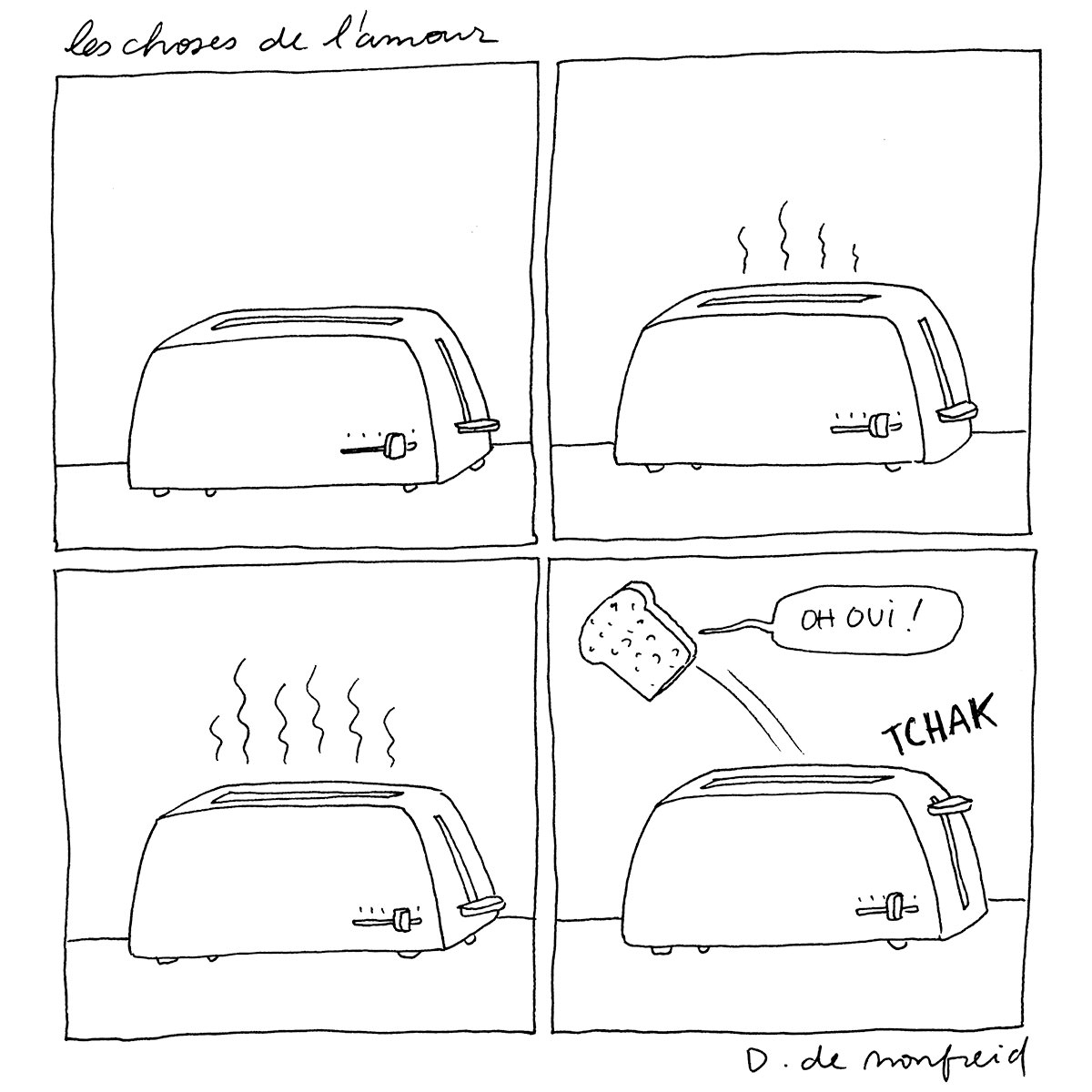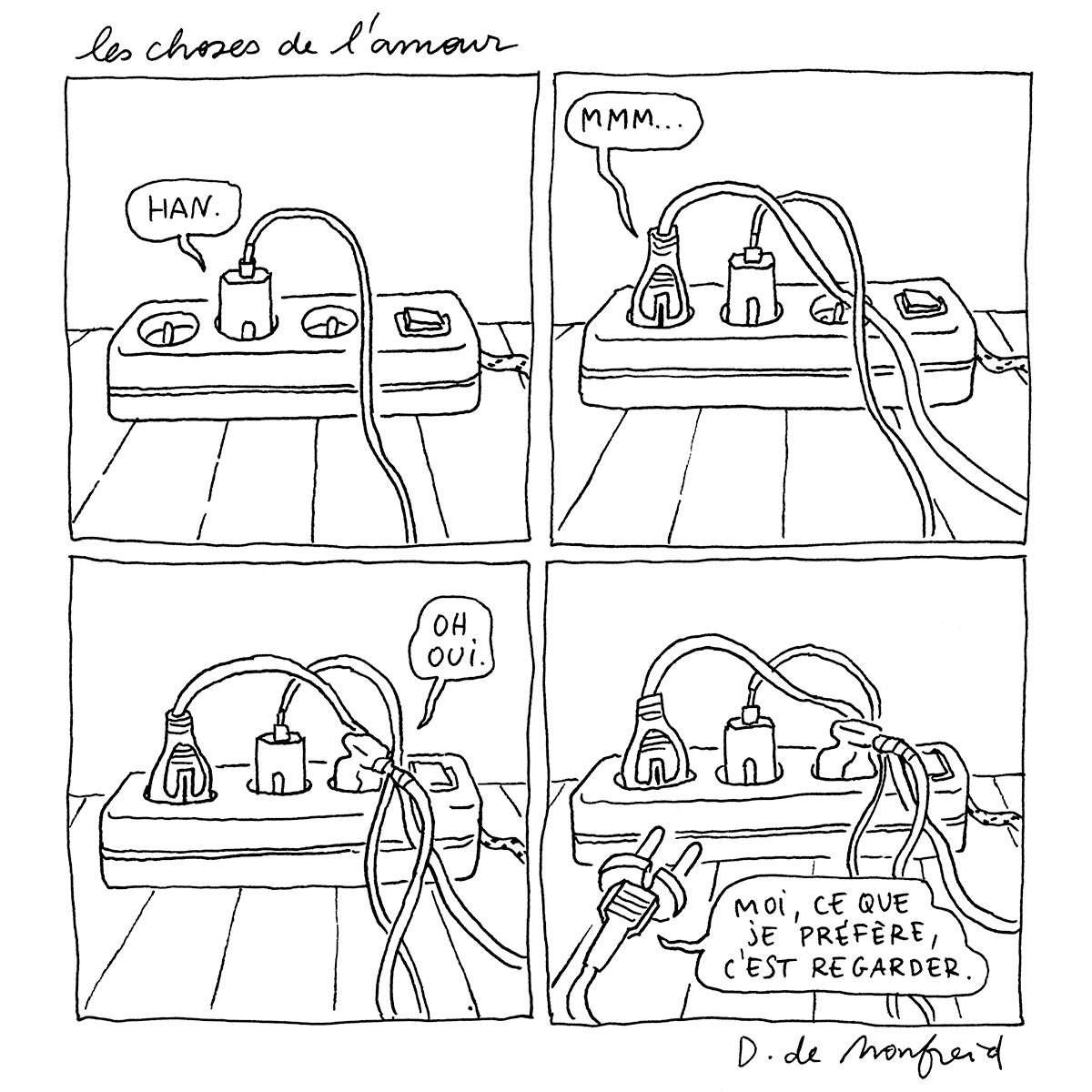 The Things of Love
If the objects around us could talk, they would have quite a lot to say!
An encounter in a bar, a romantic candle-lit dinner, a hug under the blankets, an explosive domestic strife, a painful split… They witness our daily antics. But in the end, who knows what happens once we have turned our backs? What if objects had a soul? What if they, too, experienced desire?

Started in 2017 for the broadsheet newspaper Mon Lapin Quotidien, by L'Association, this series of strips offers readers a zany and wonderfully sensual parody of human behaviours in love matters.

Preface by Carole Fives.
Release date: 2020
Pour adults