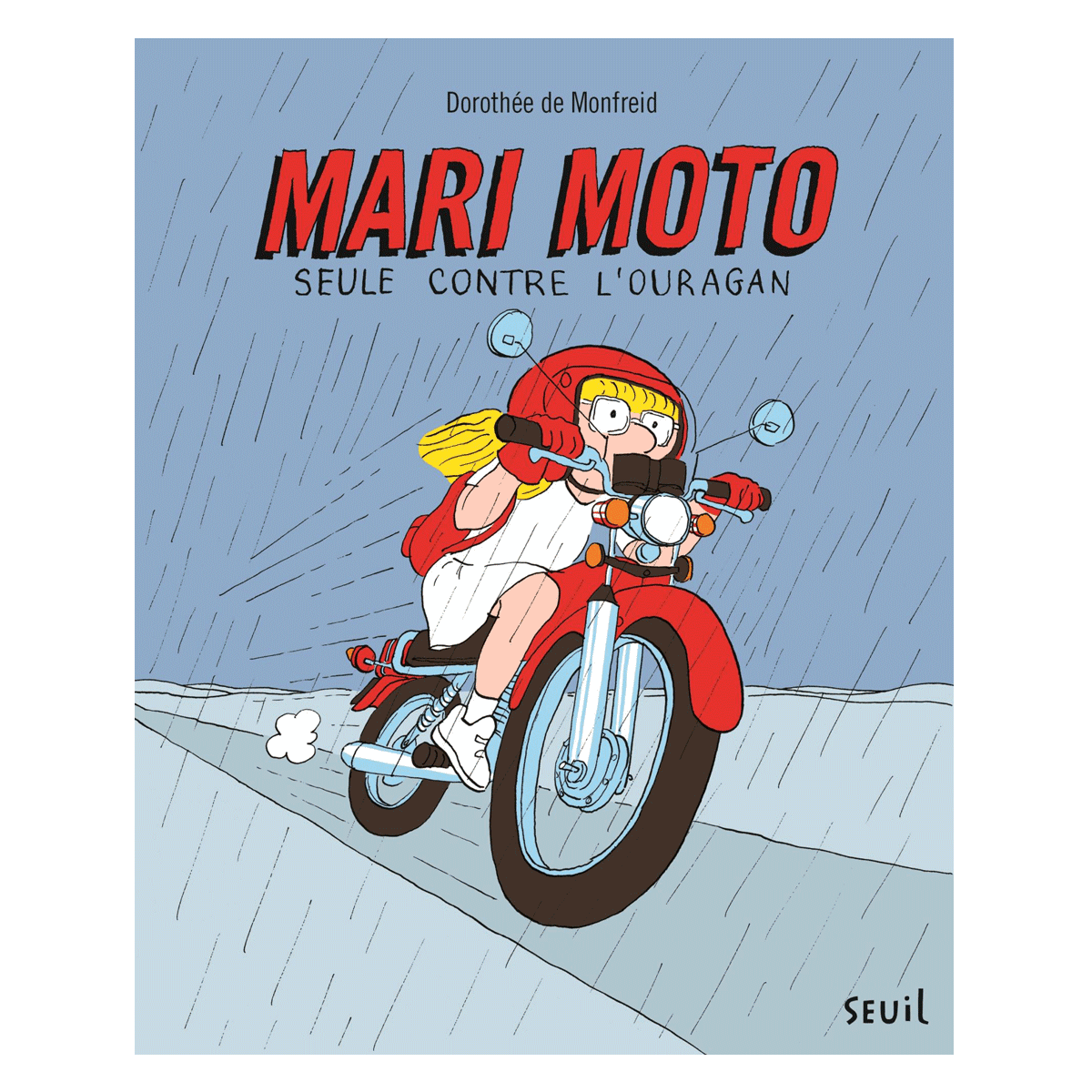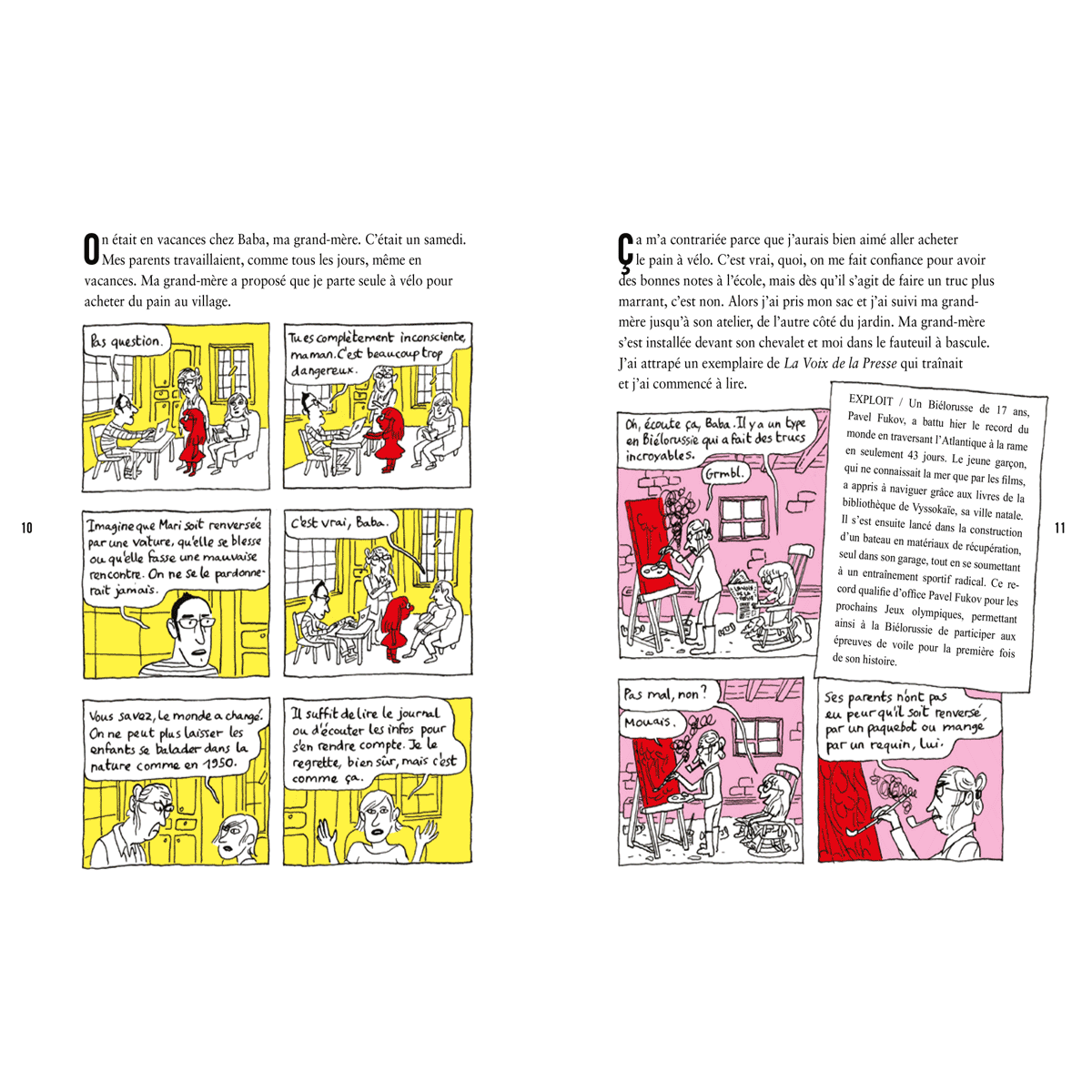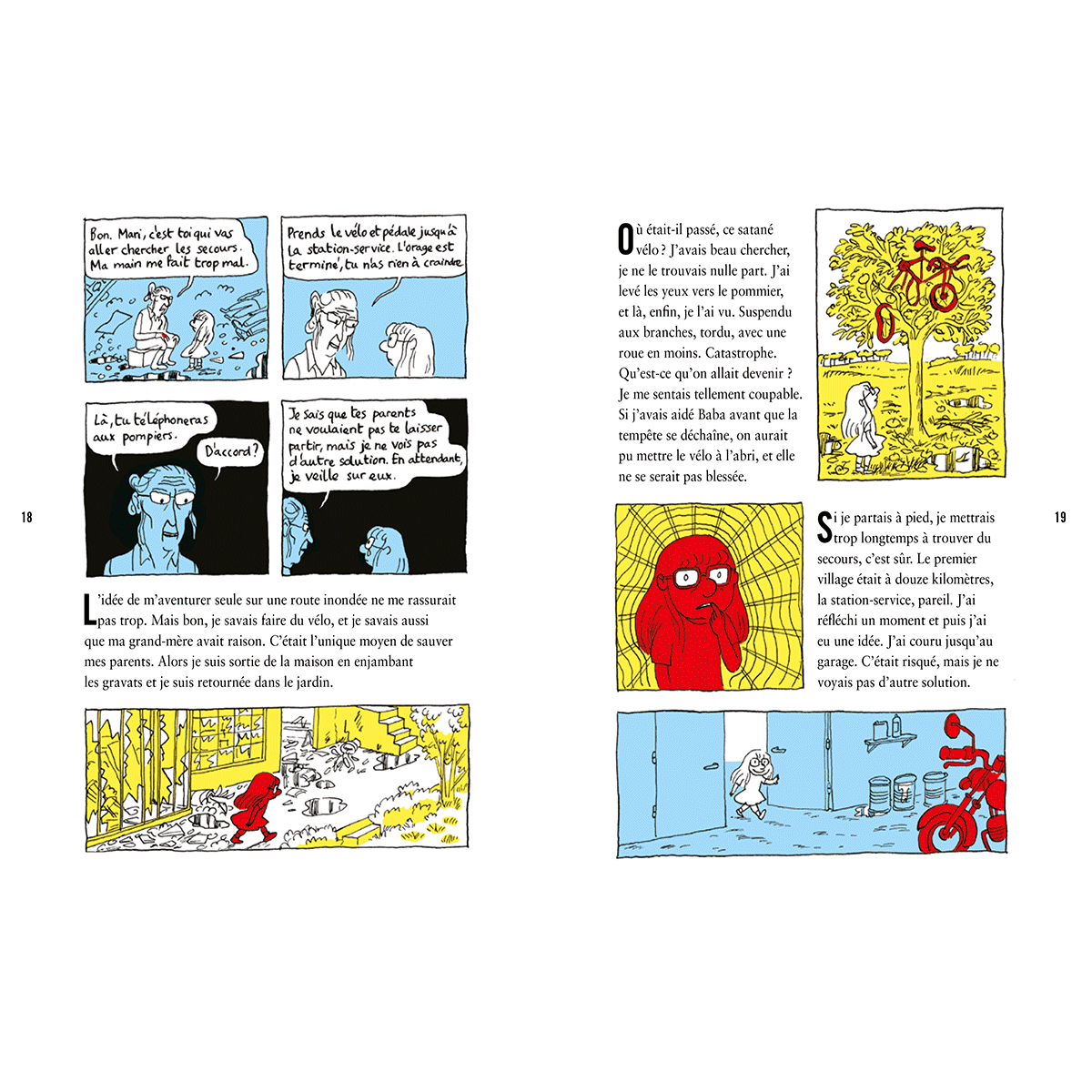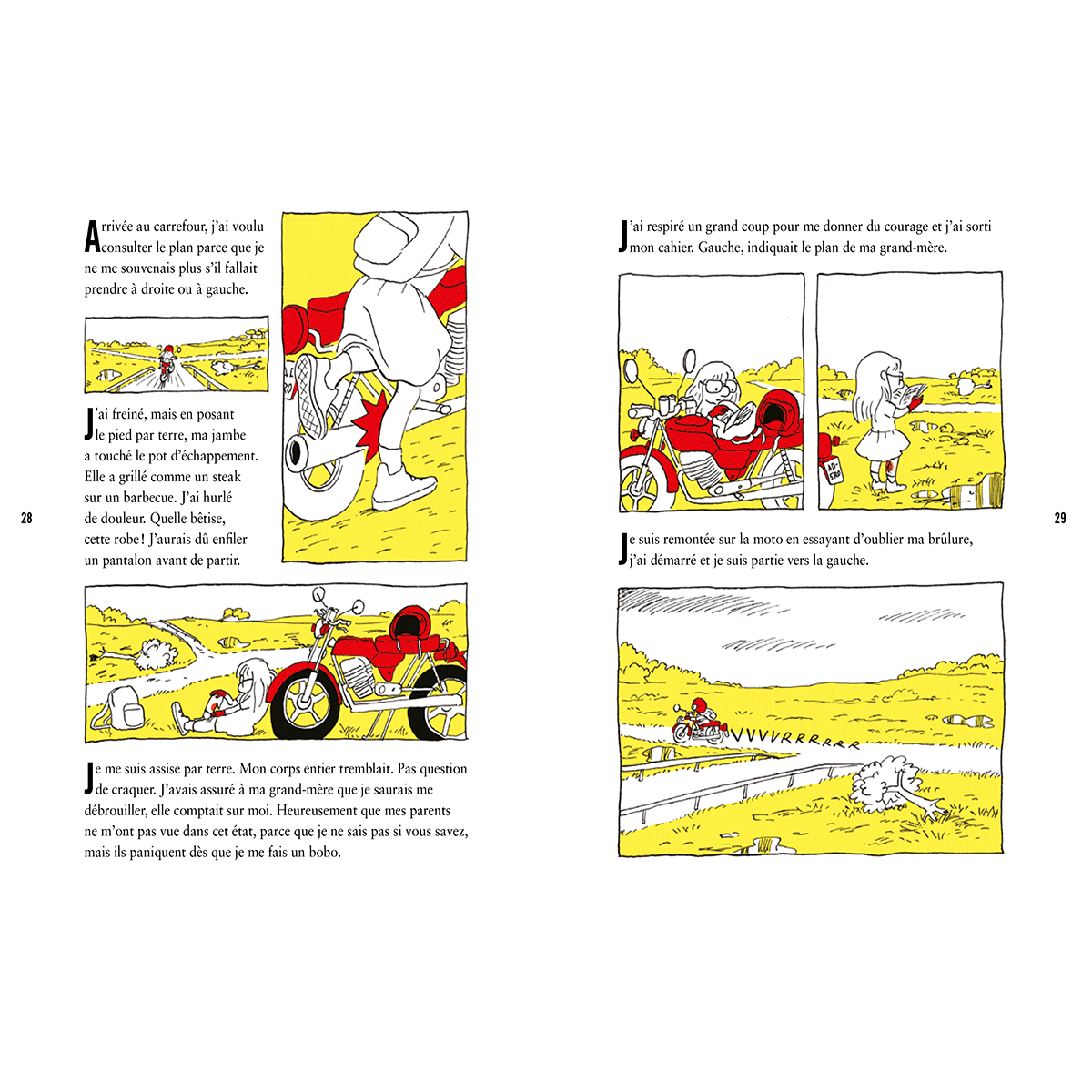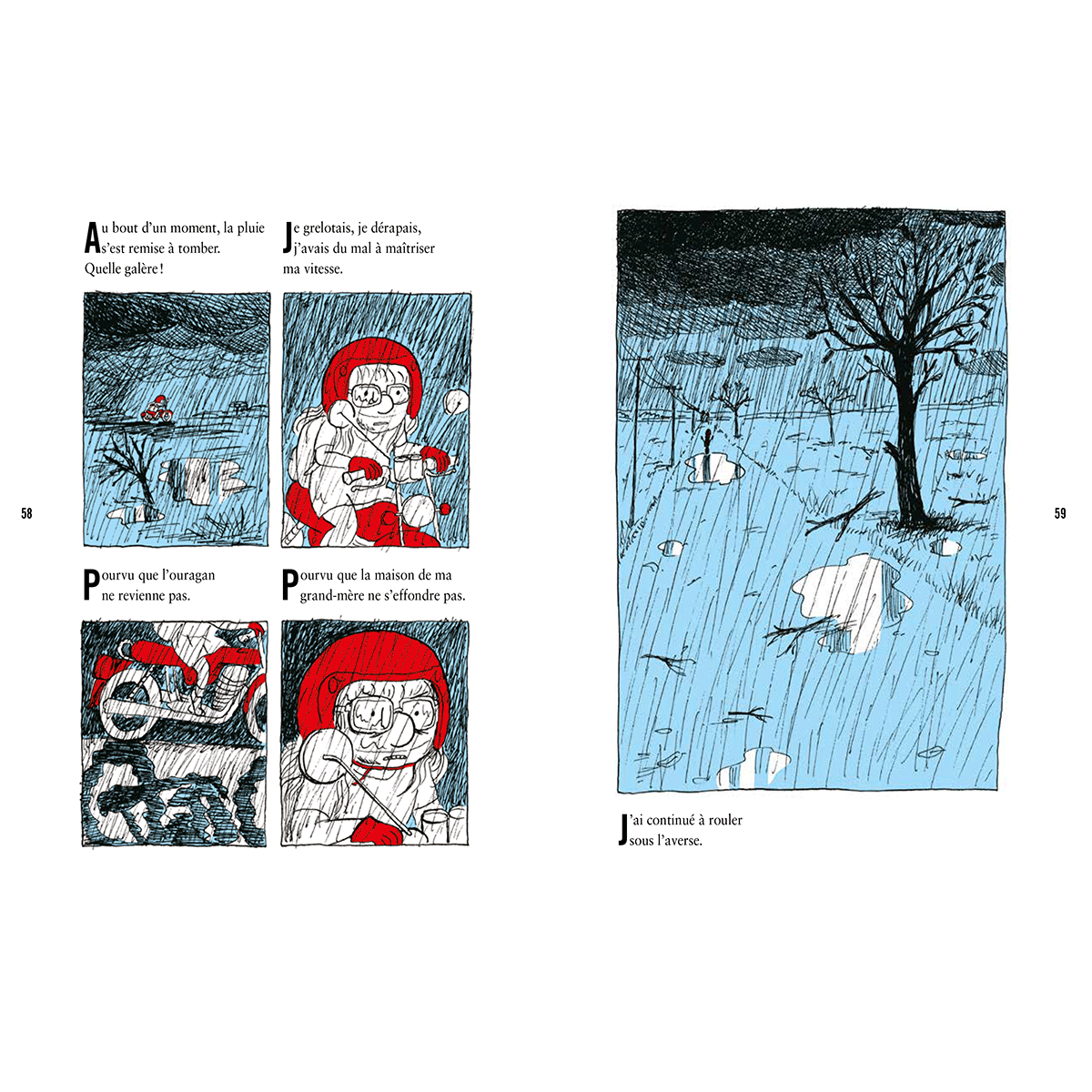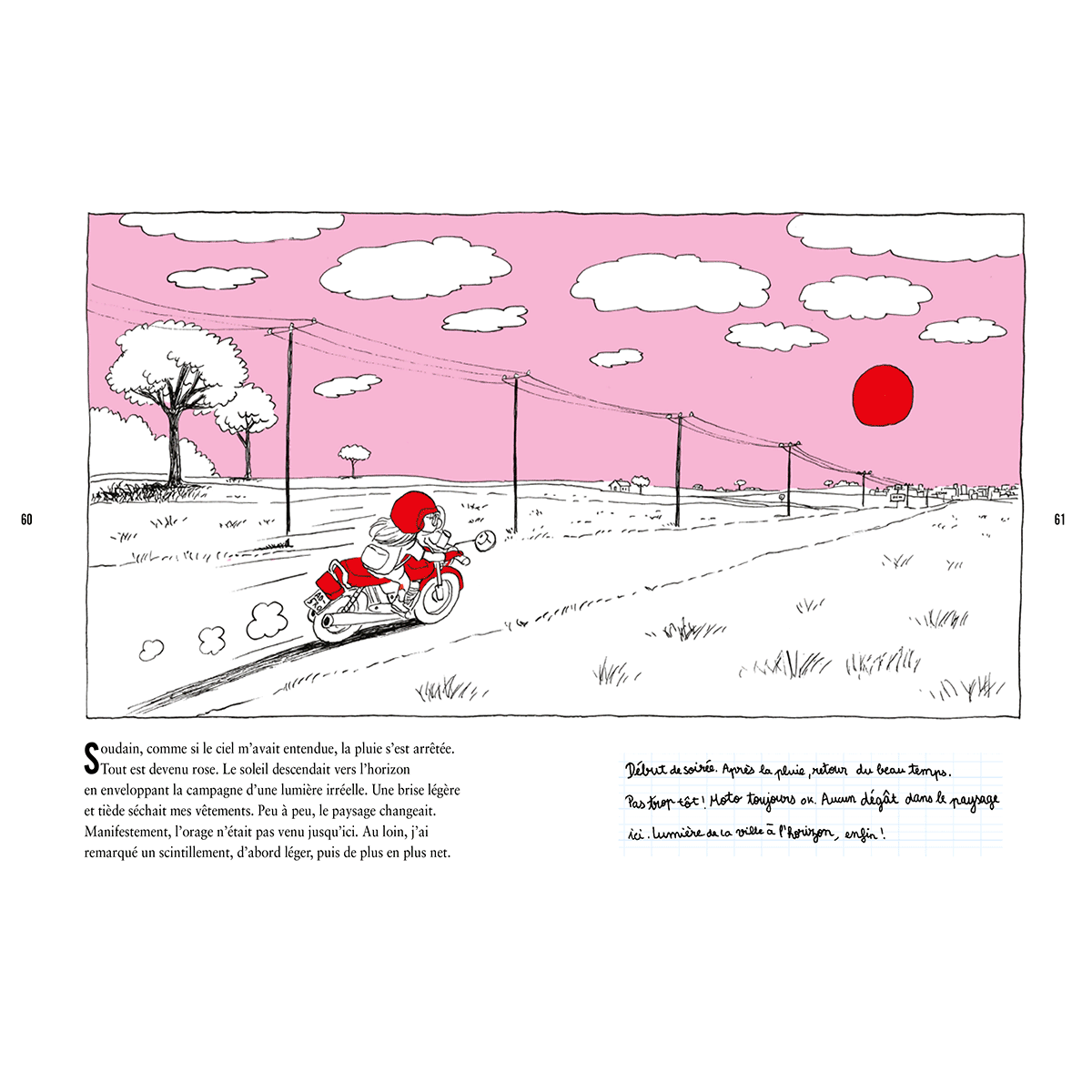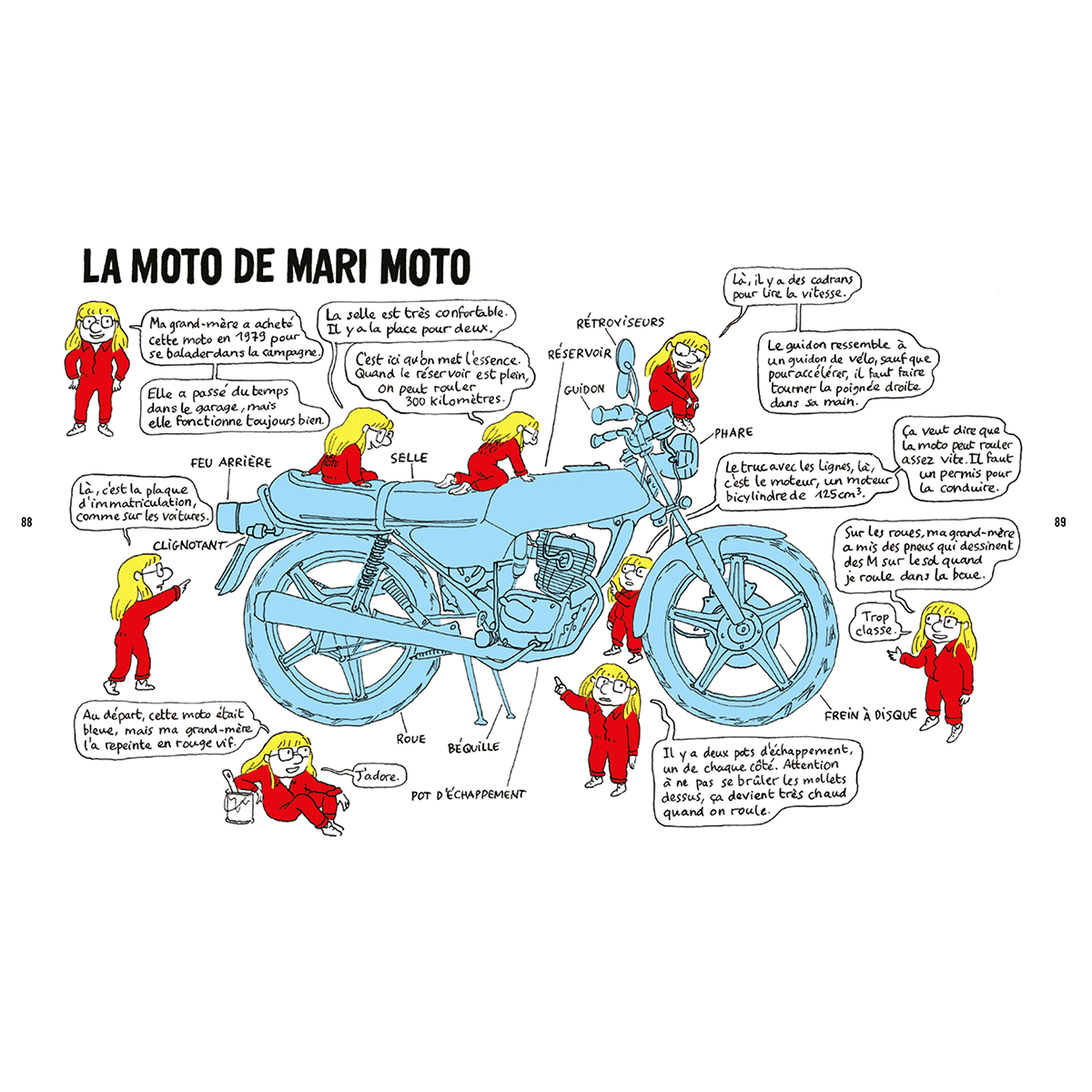 Mari Moto
Alone against the hurricane Mari dreams of wild feats and adventures. Yet, raised as she is by over‑protective parents, she is prevented from going any farther than the end of her garden. Still, on the day when a hurricane devastates the area, Mari is the only one who can save her family. In order to call for help, she comes up with a brilliant idea: to borrow her grandmother's old motor-bike.

Granted, Mari is only 10 … but her feet do reach the pedals after all!

With her helmet on, Mari starts riding along the small countryside roads. Will she manage to reach town before running out of gas?

Release date: 2021
Starting from 6 years