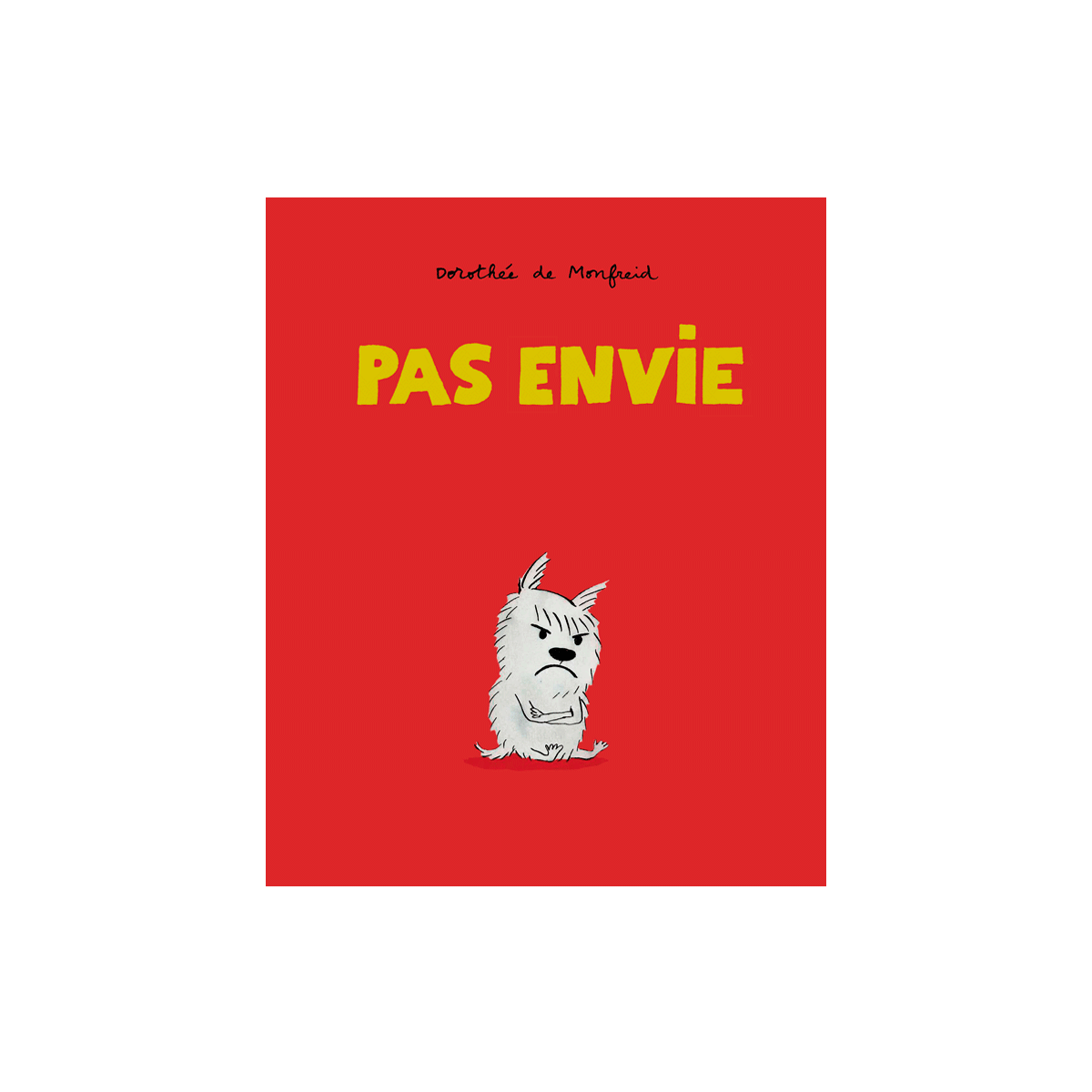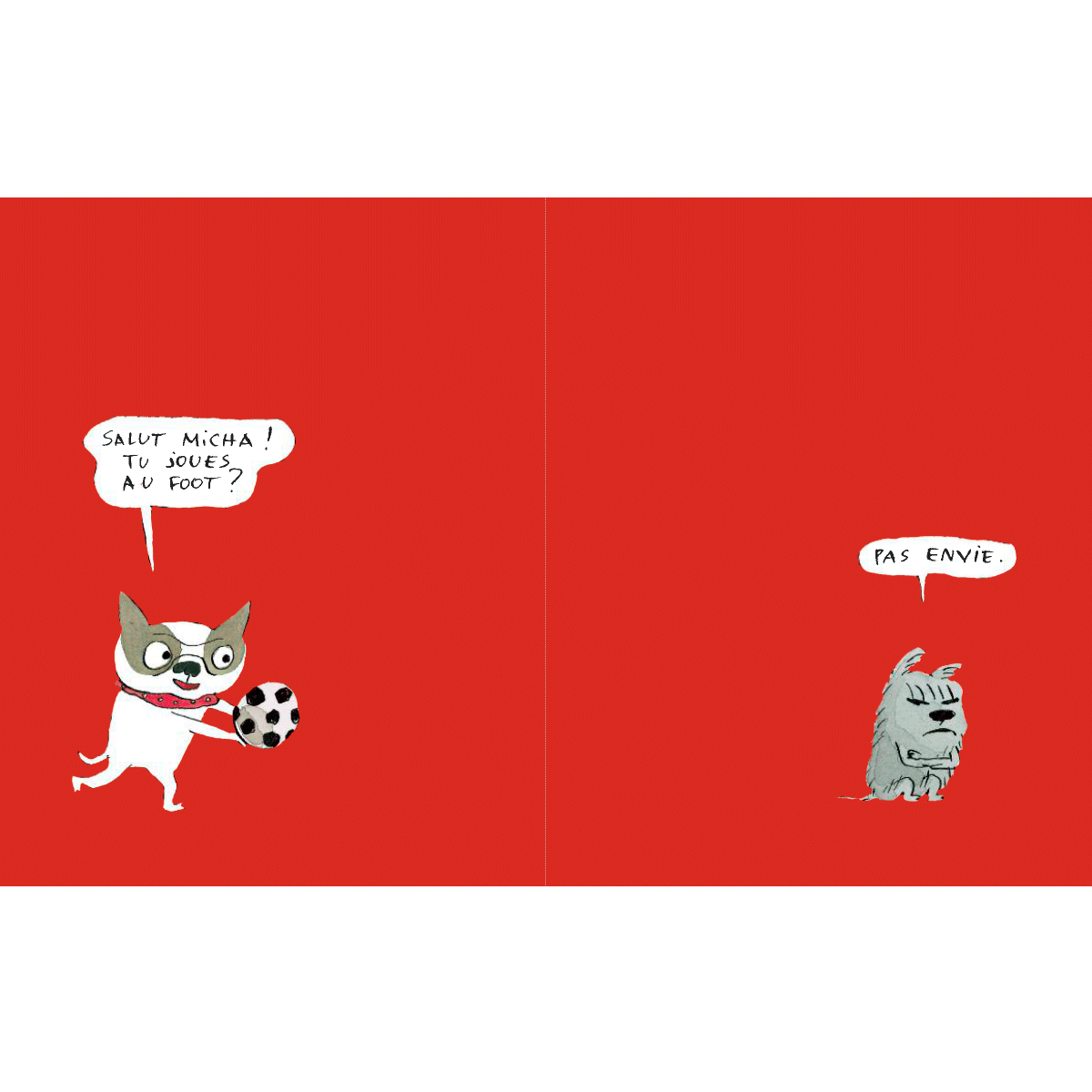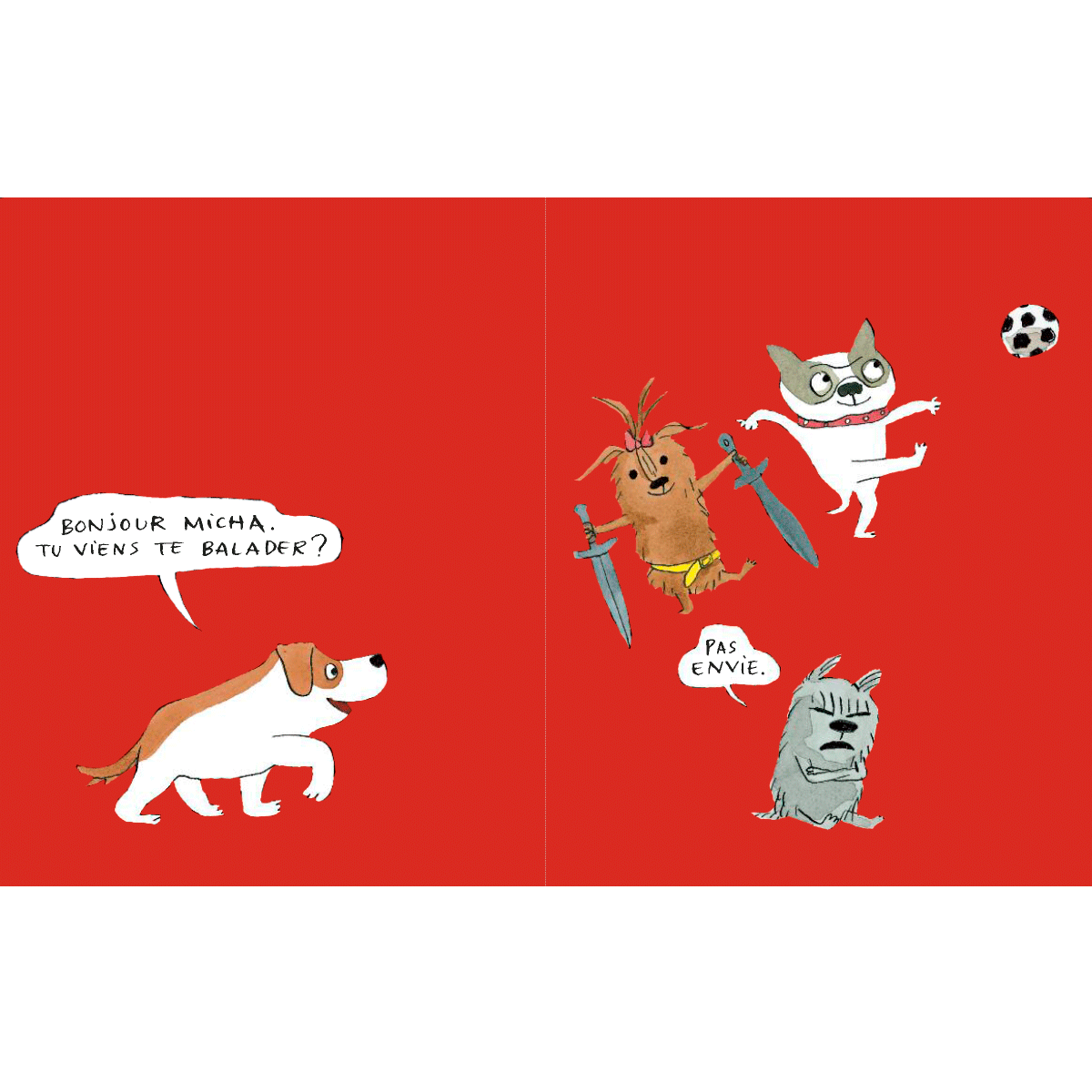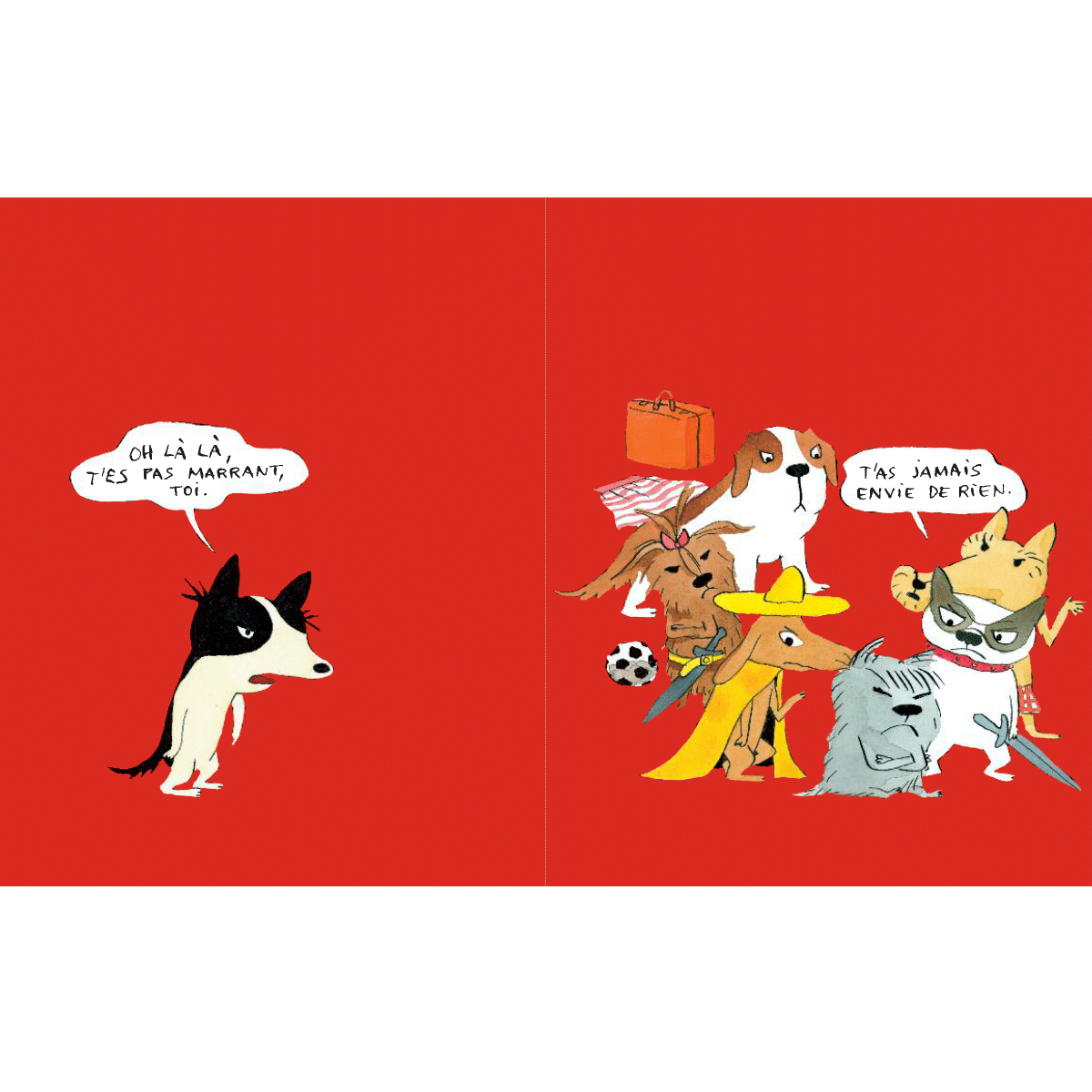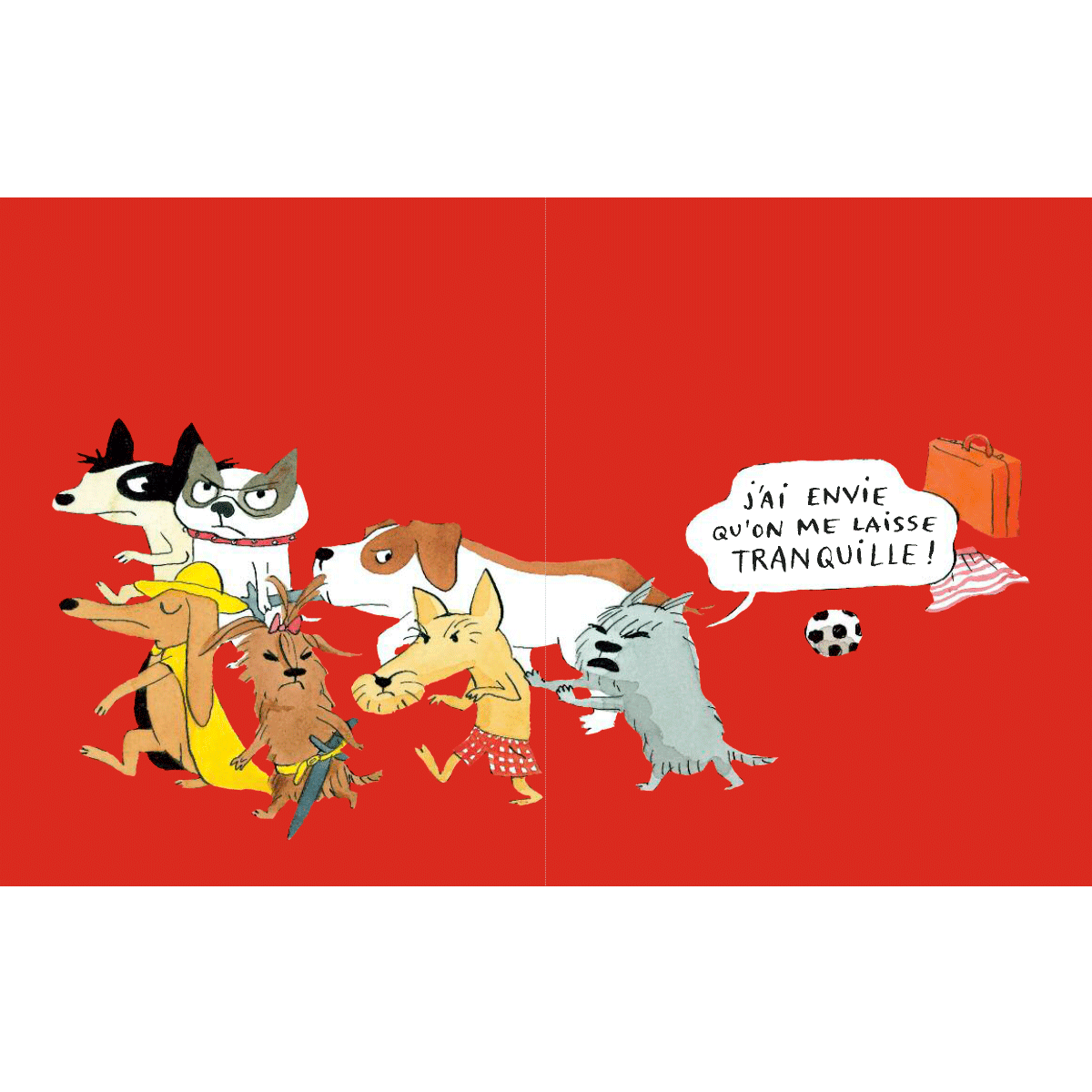 Micha Doesn't Feel Like It
Micha the dog is never happy. His friends come up with great ideas of fun things to do: dressing up, sword fighting, football playing, but Micha dismisses all of it.

How to make him cheerful again?
Release date: 2013
Collection: Loulou & Cie
For 2 to 6 years old
Translated into Chinese, German.