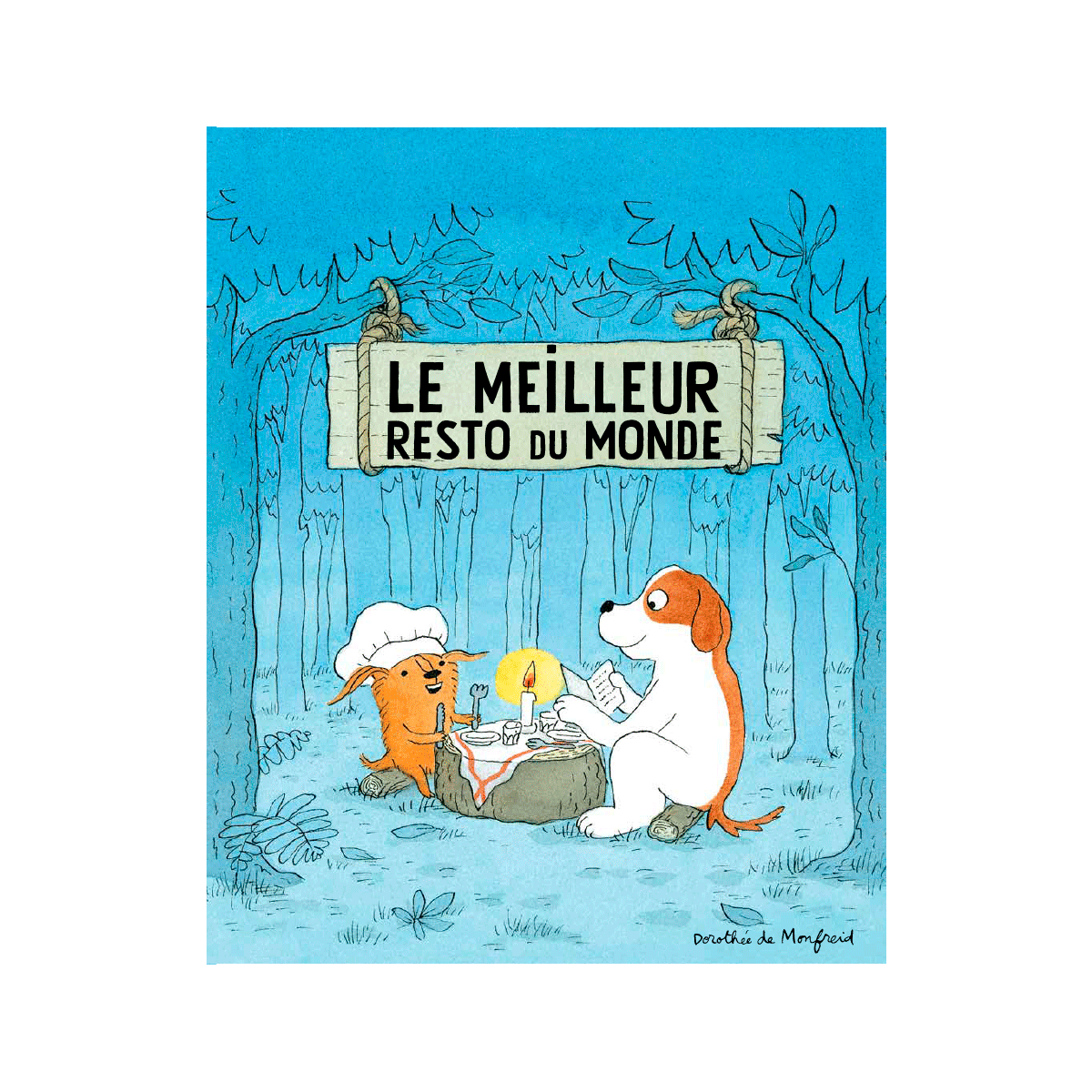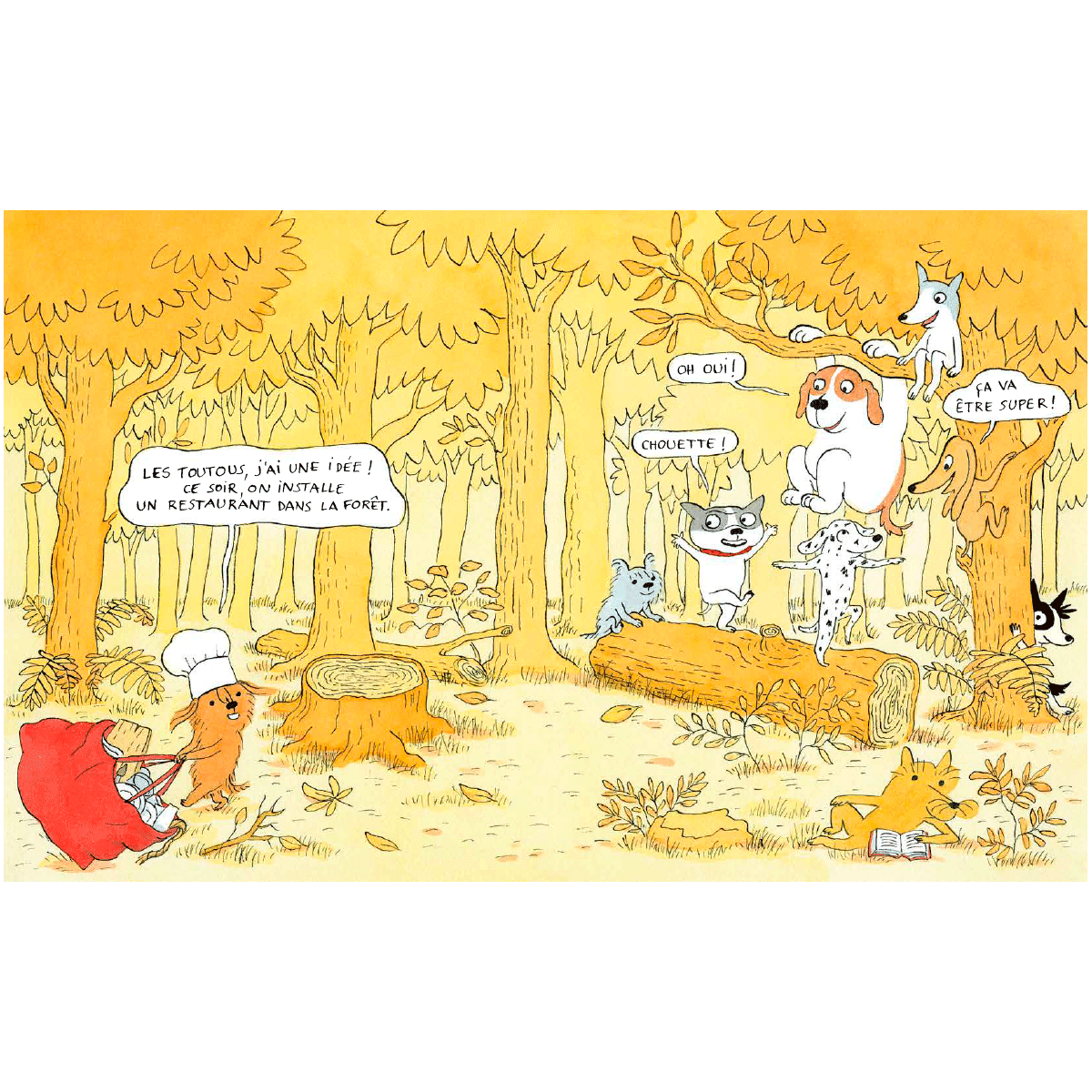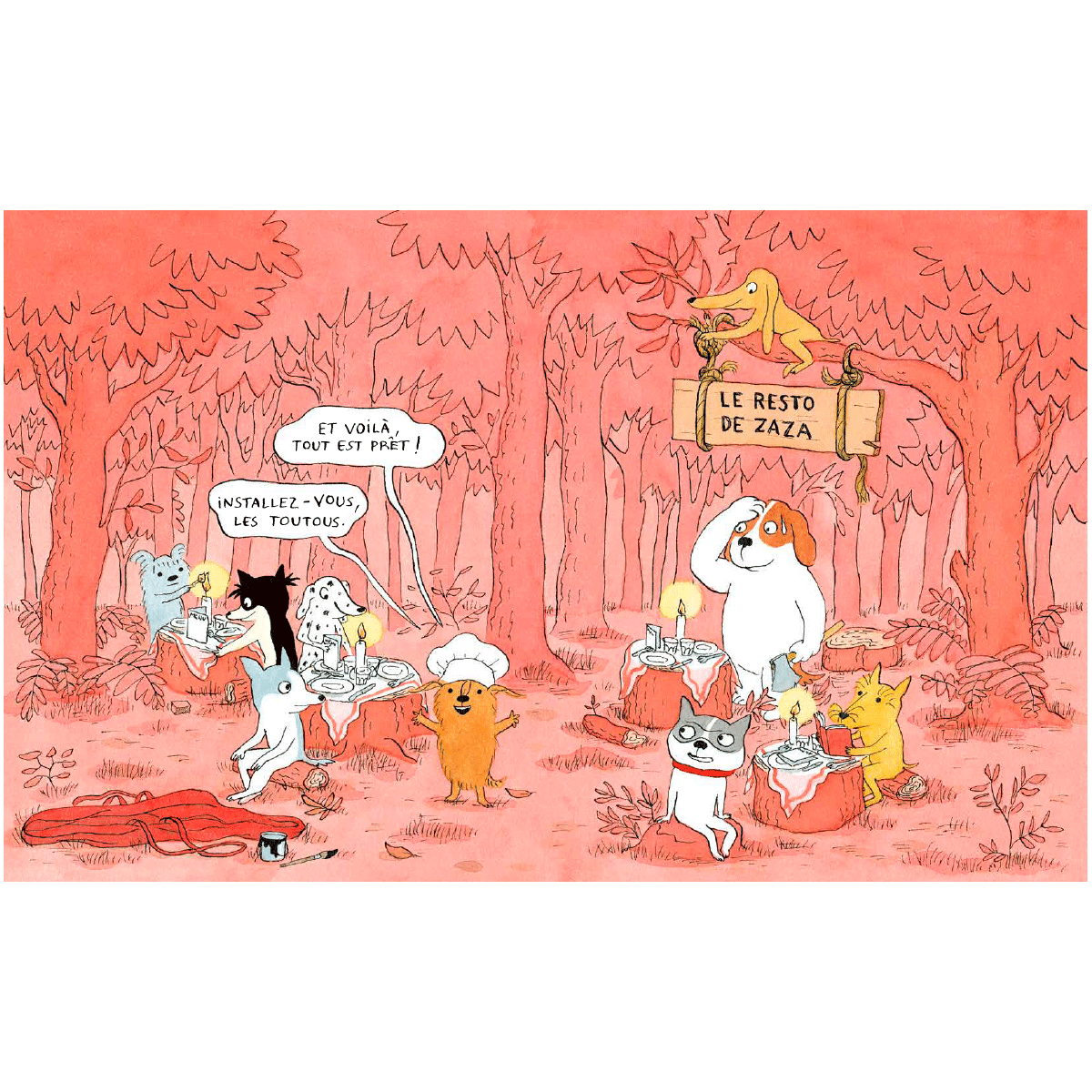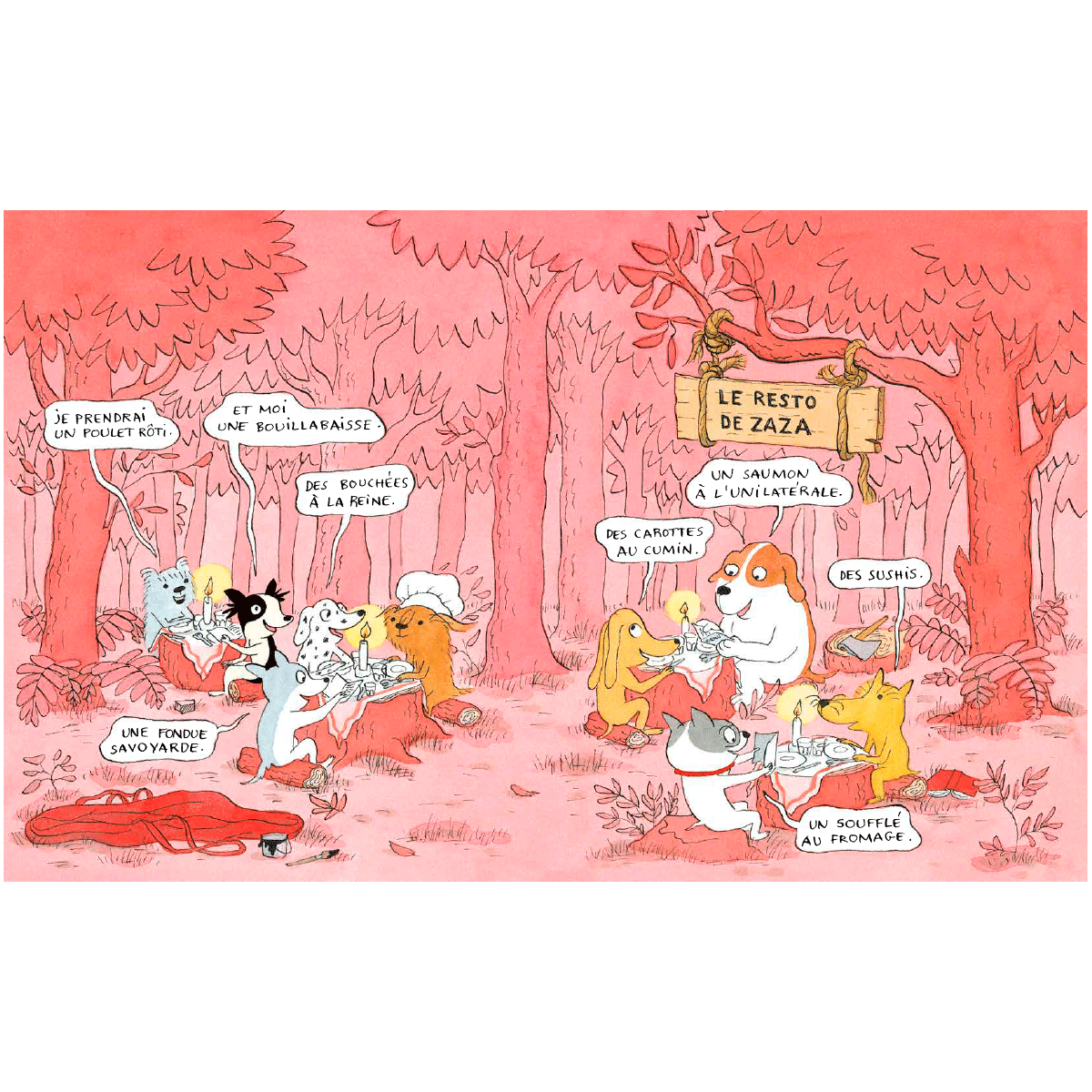 The Best Restaurant in the World
Today, Zaza has a great idea: the doggies are going to open a restaurant in the woods. Zaza gives everyone something to do: Jane is in charge of menus, Kaki must think of a sign at the door and Popov makes tables. By dinnertime, it is all ready… But is it really? Wait, it seems that Zaza has forgotten about a not so minor detail.
Release date: 2018
Collection: Loulou & Cie
For 2 to 6 years old
Translated into Chinese.