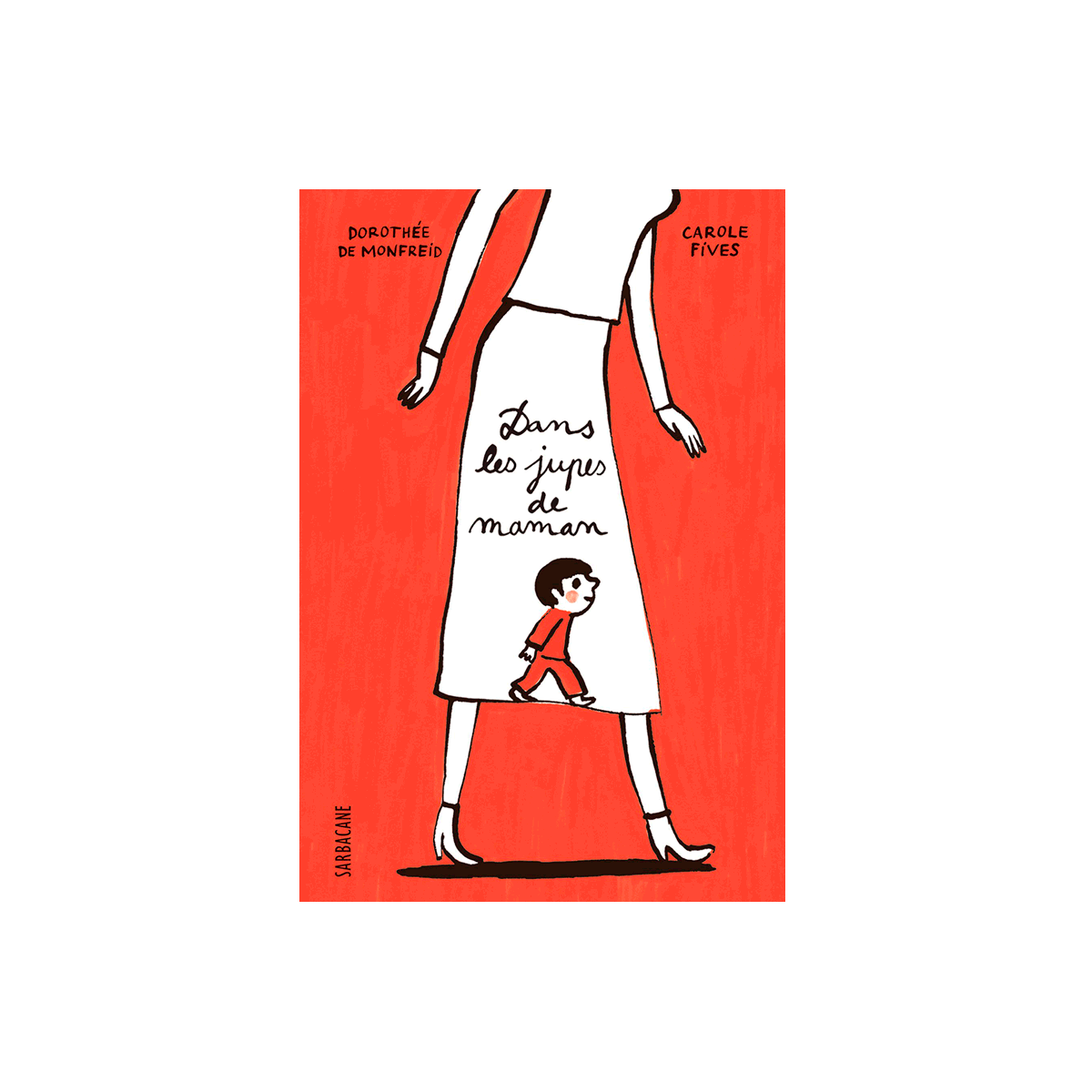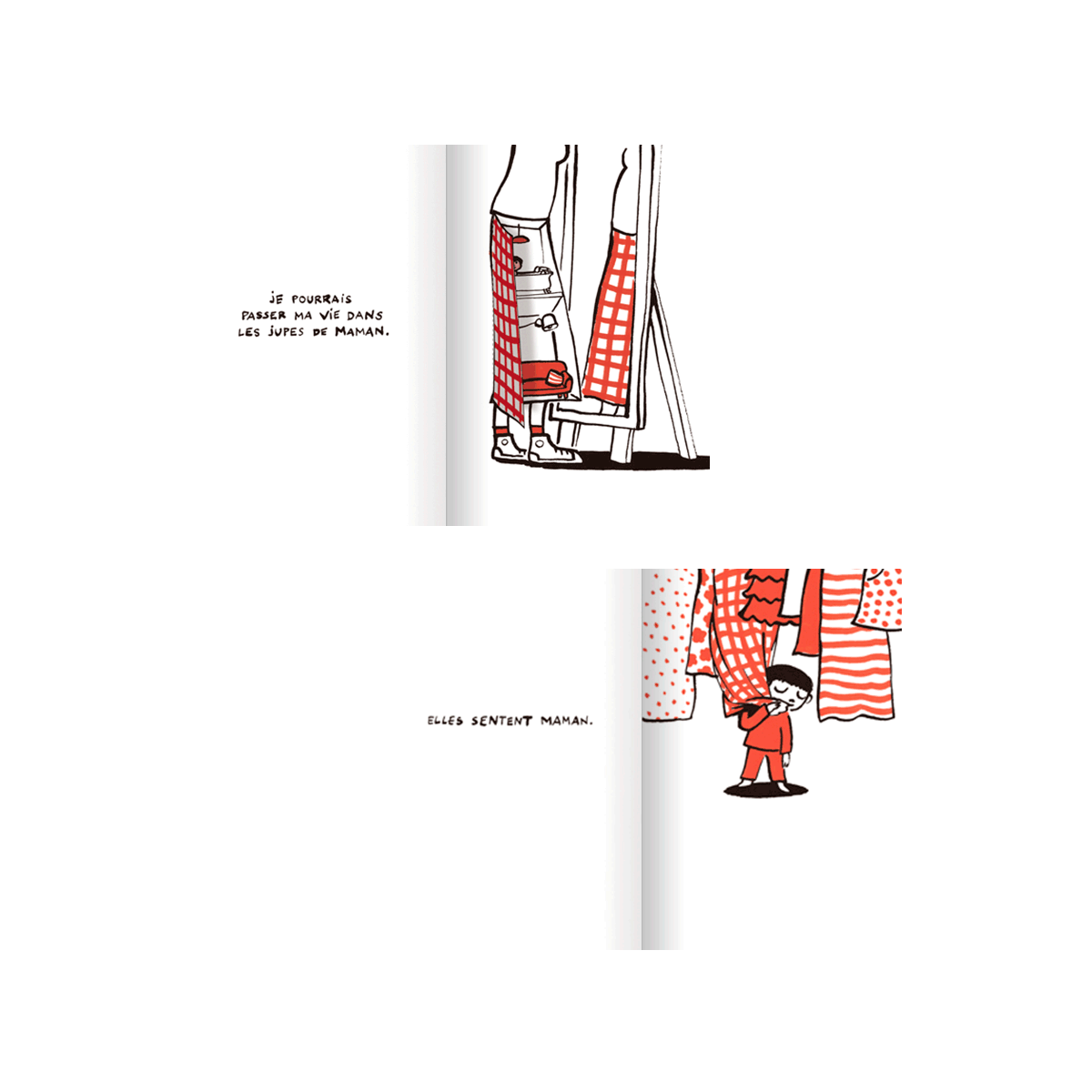 Always with my Mummy
Text by Carole Fives

A little boy dreams of spending his entire life with his mummy, in the folds of her soft and perfumed skirts.

And guess what – there he goes, realizing his dream. Finding a shelter in these skirts, he manages through a clever device of flaps to go everywhere with her: when she goes to work, reads the newspaper or uses her computer, when she goes out at night…

It is actually so comfy that he invites his friend Matthias to join him in there.
Release date: 2012
Starting from 3 years old
Translated into Japanese.