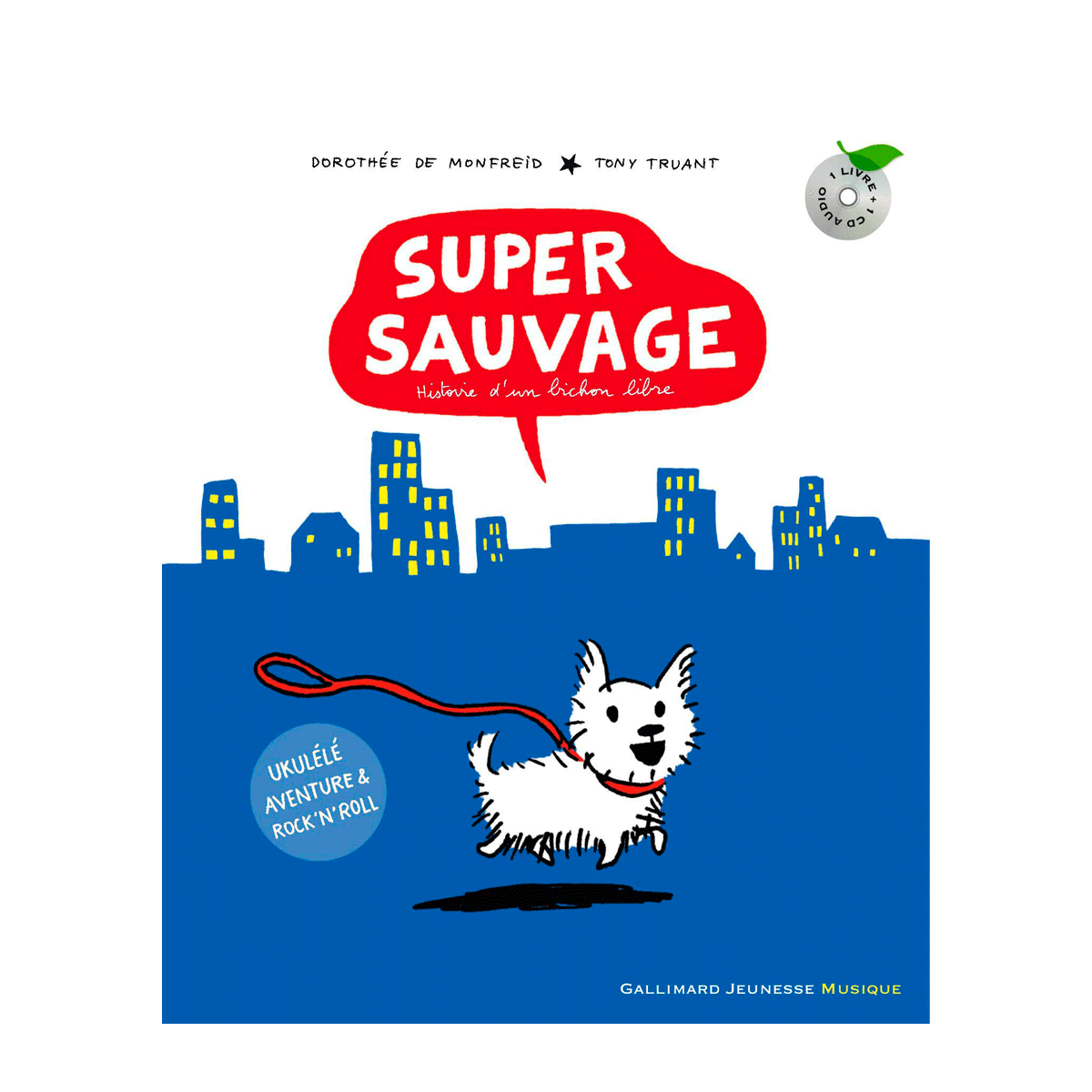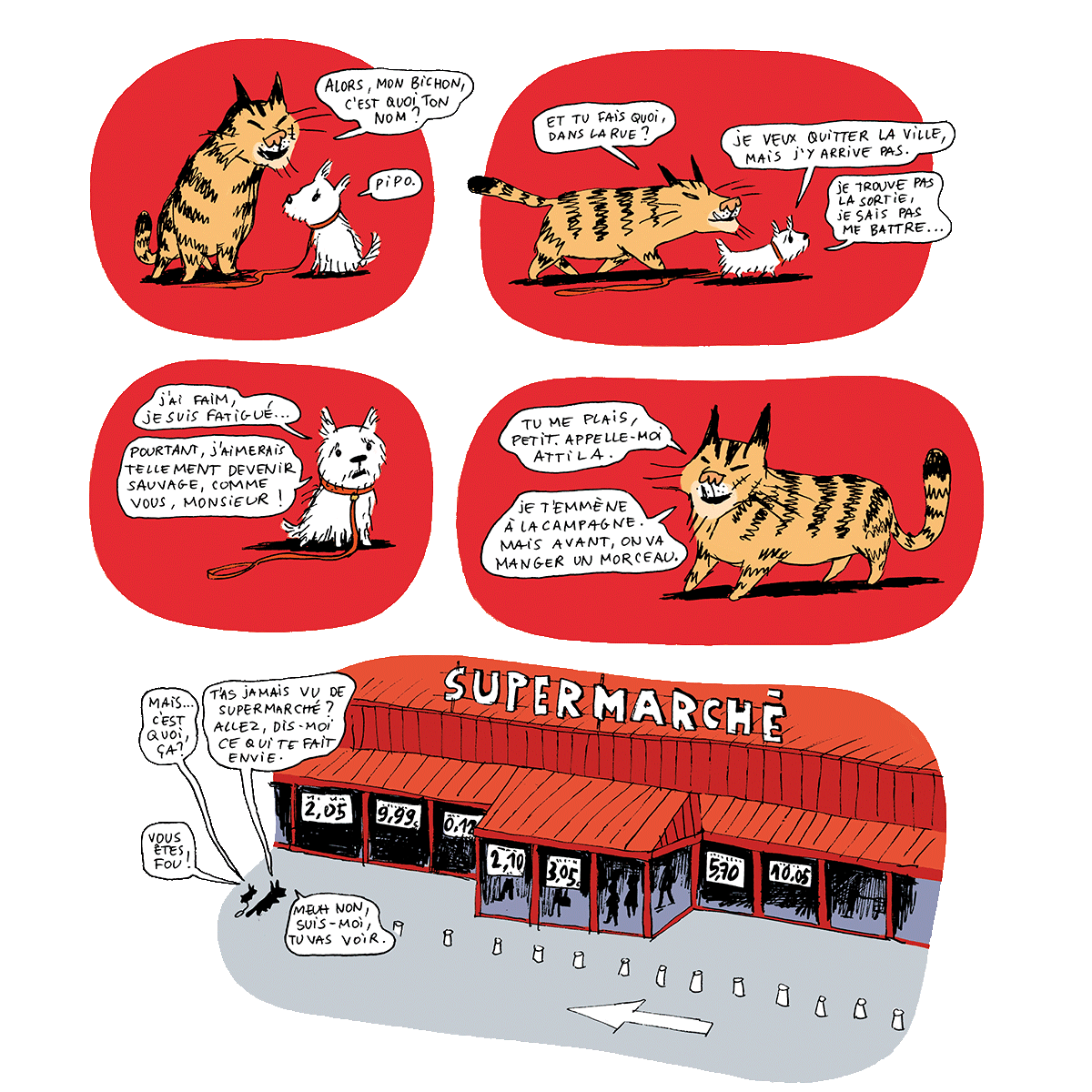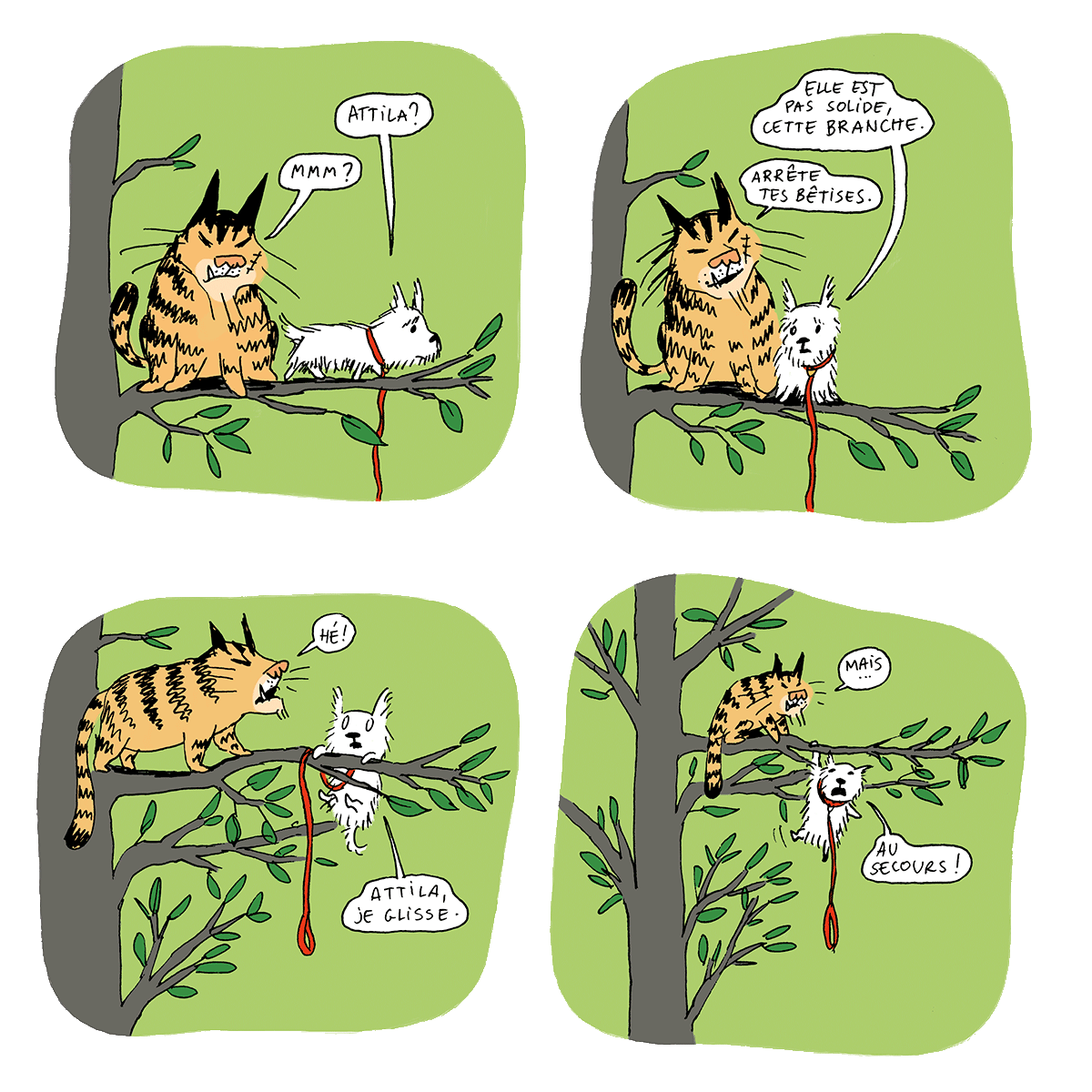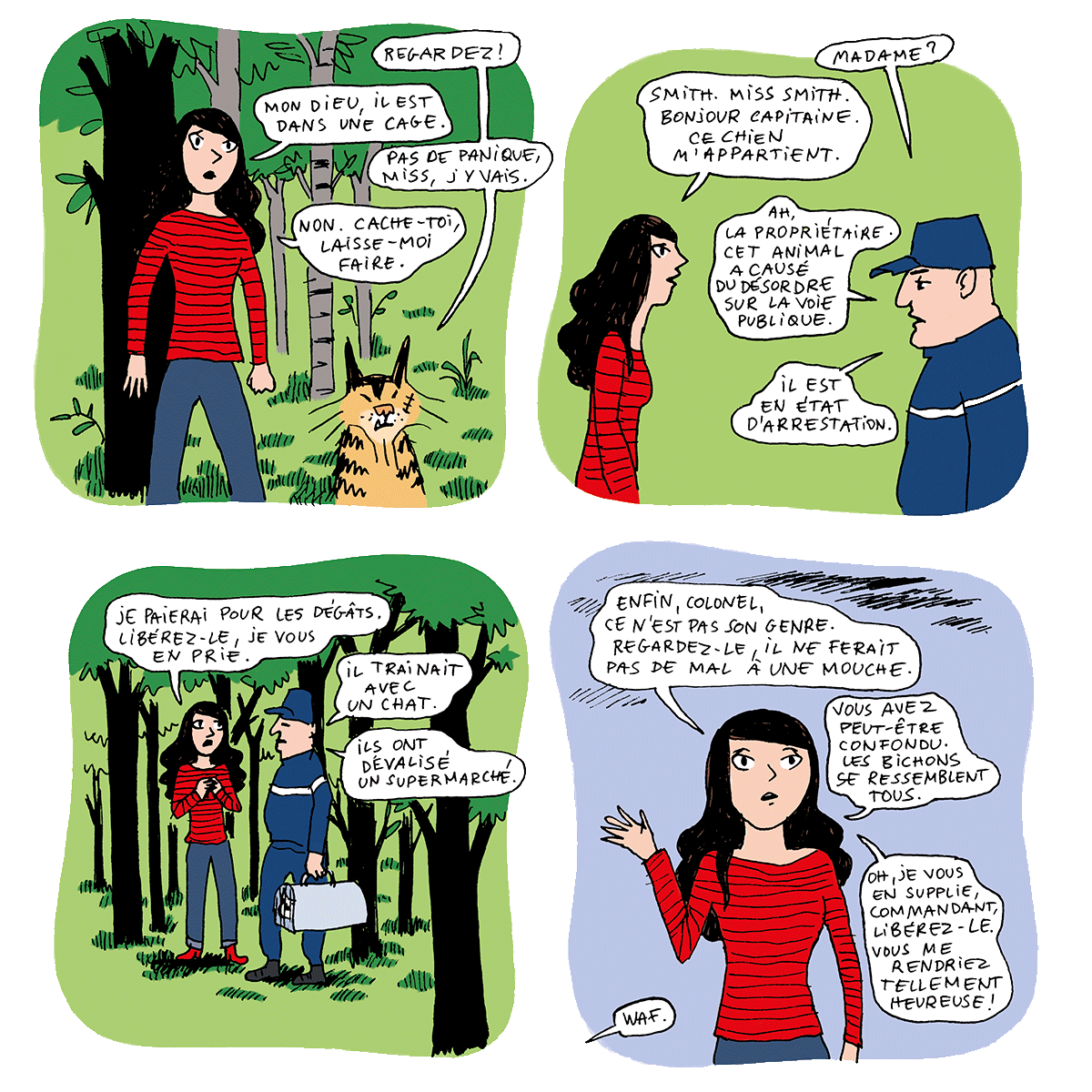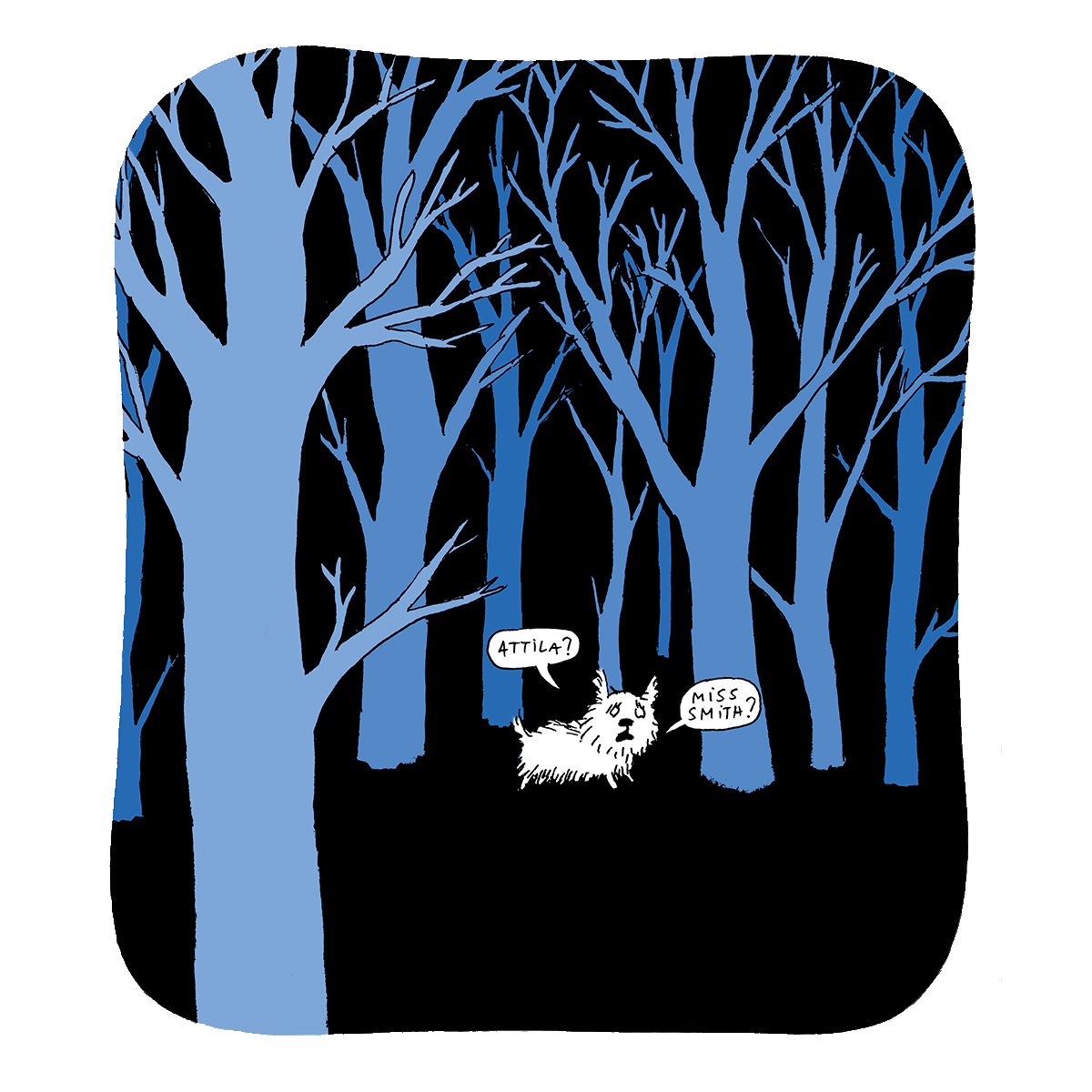 Super Wild
Music by Tony Truant

Pipo the little dog has grown weary of domestic life and wants to go back into the wild. He runs away and meets Attila the cat. Both travel away from the city and into the woods within a single day. Will our two friends reach true freedom?

Super Sauvage is a large-format book sold with a CD. This hilarious and versatile story intertwines adventure, love, humour and music. It is told through 12 songs as well as dialogues and comic strips.

Awarded the Coup de cœur Disques Charles Cros enfants 2011
and recipient of the Clé d'or ResMusica 2011.
Release date: 2011
Collection : hors série musique
Pour 4 to 10 years old