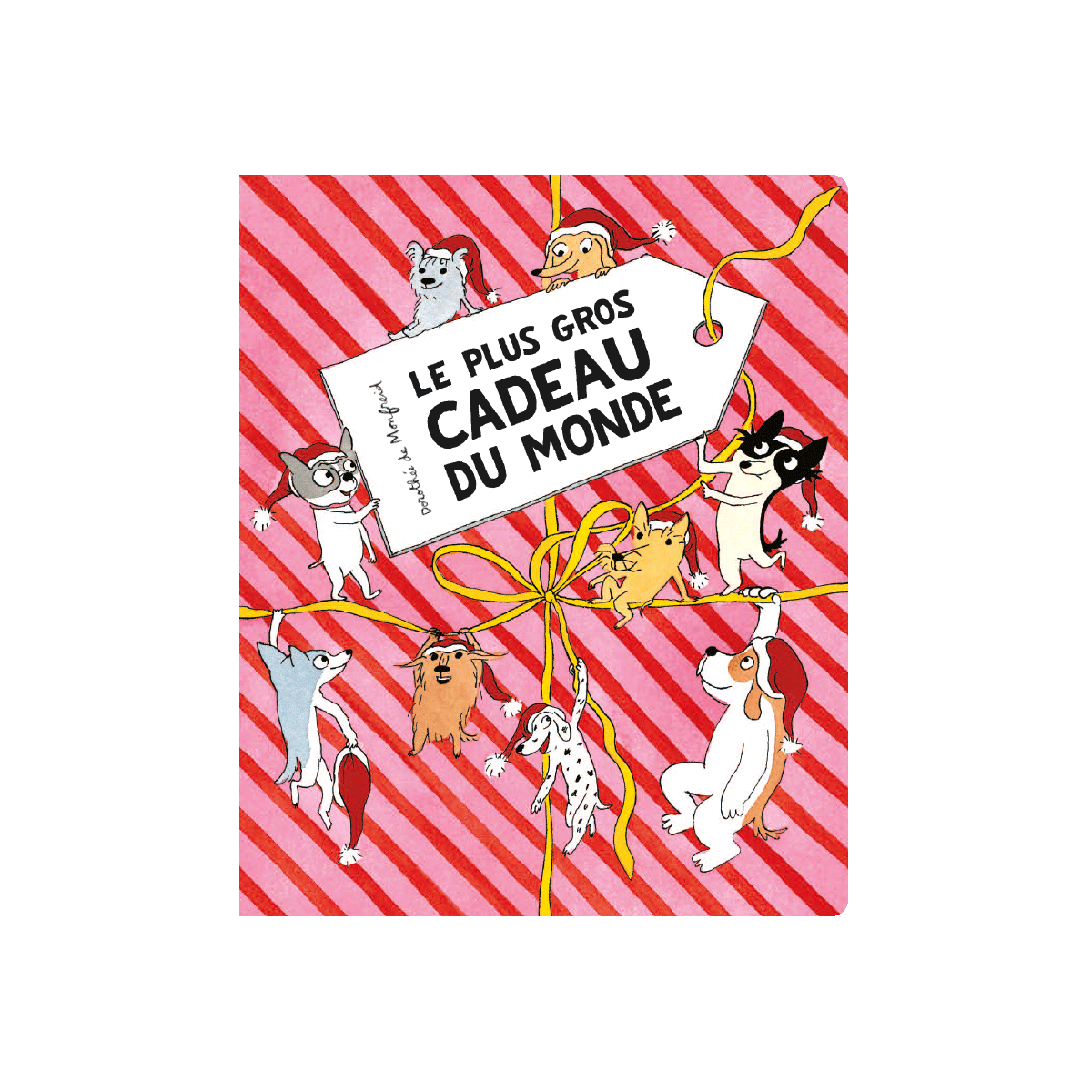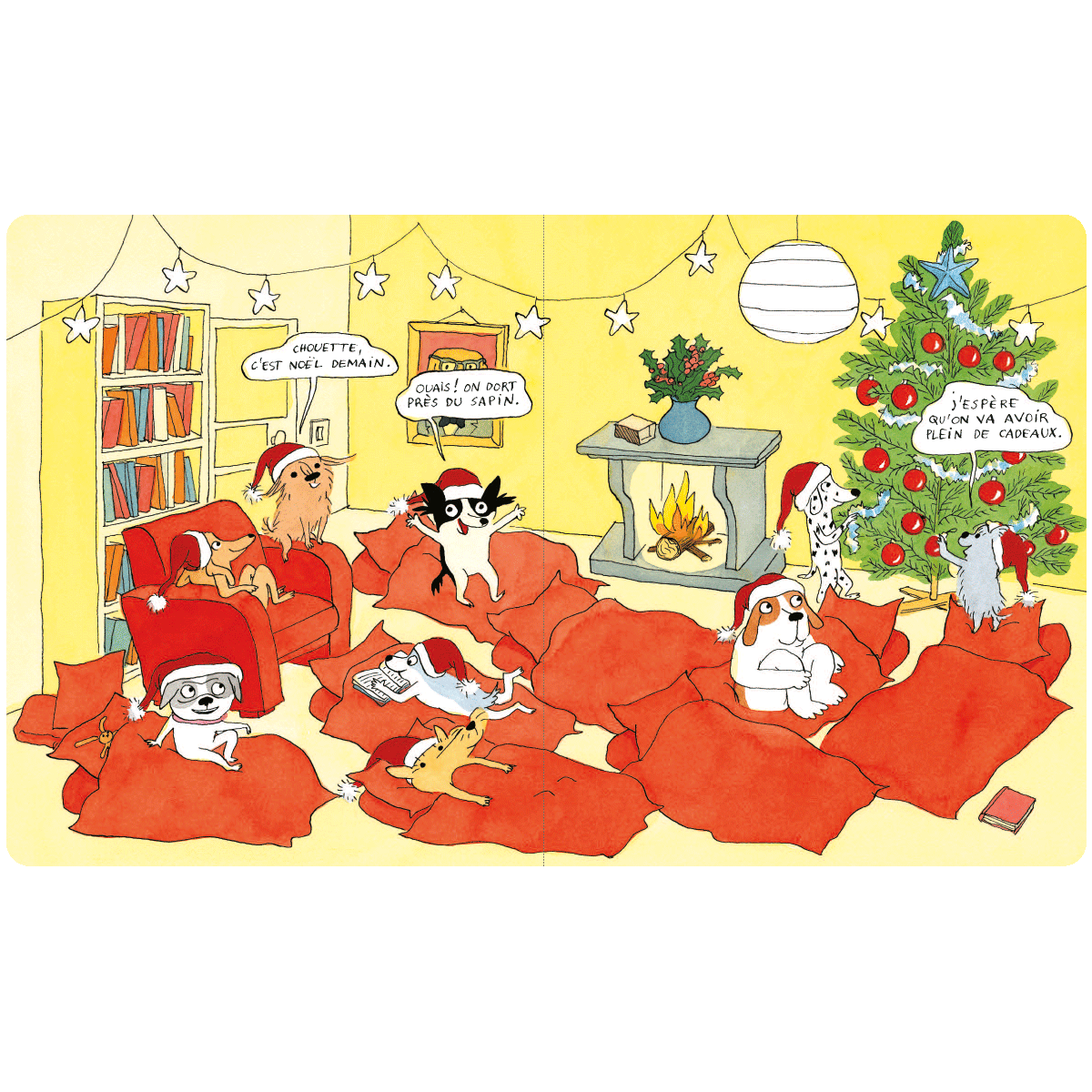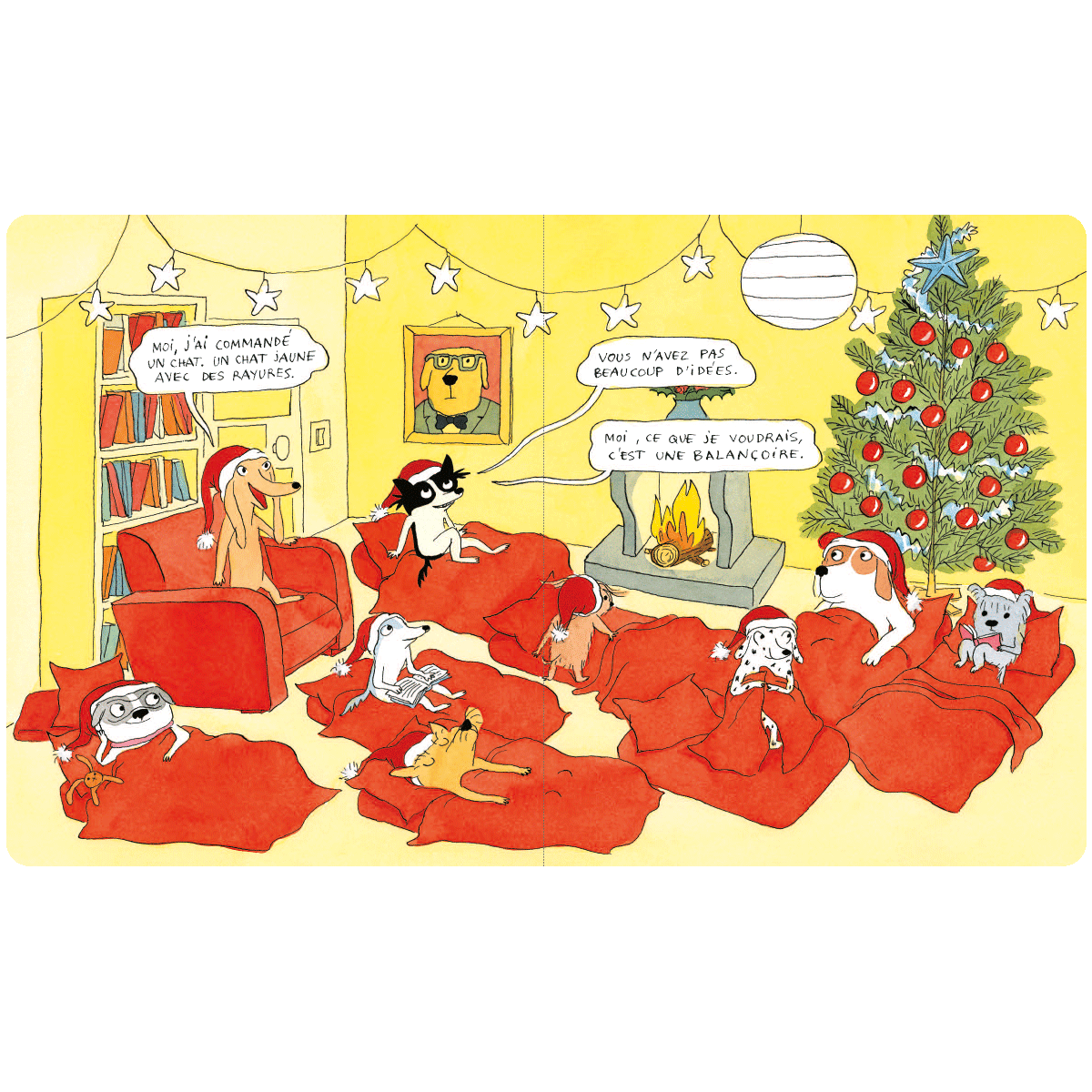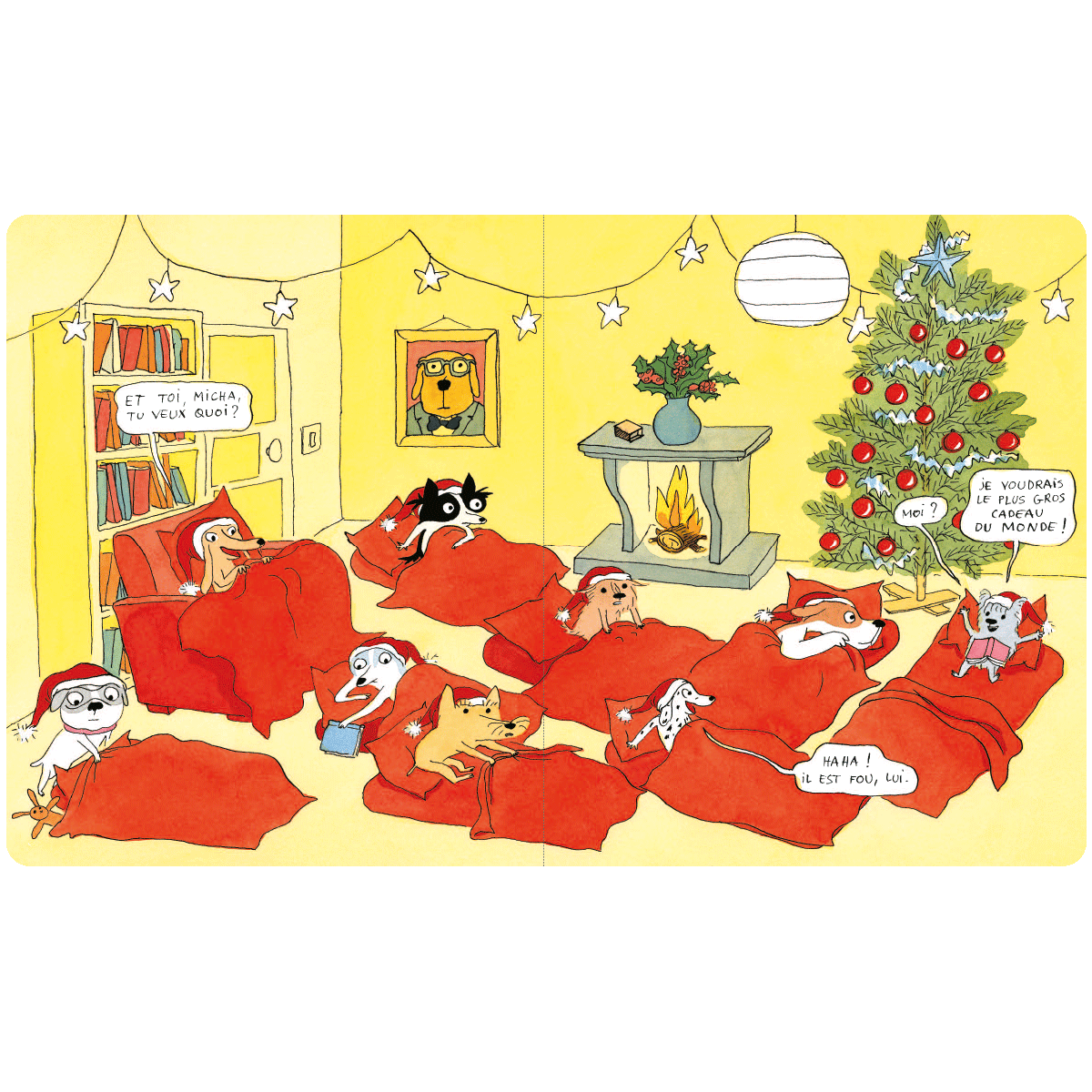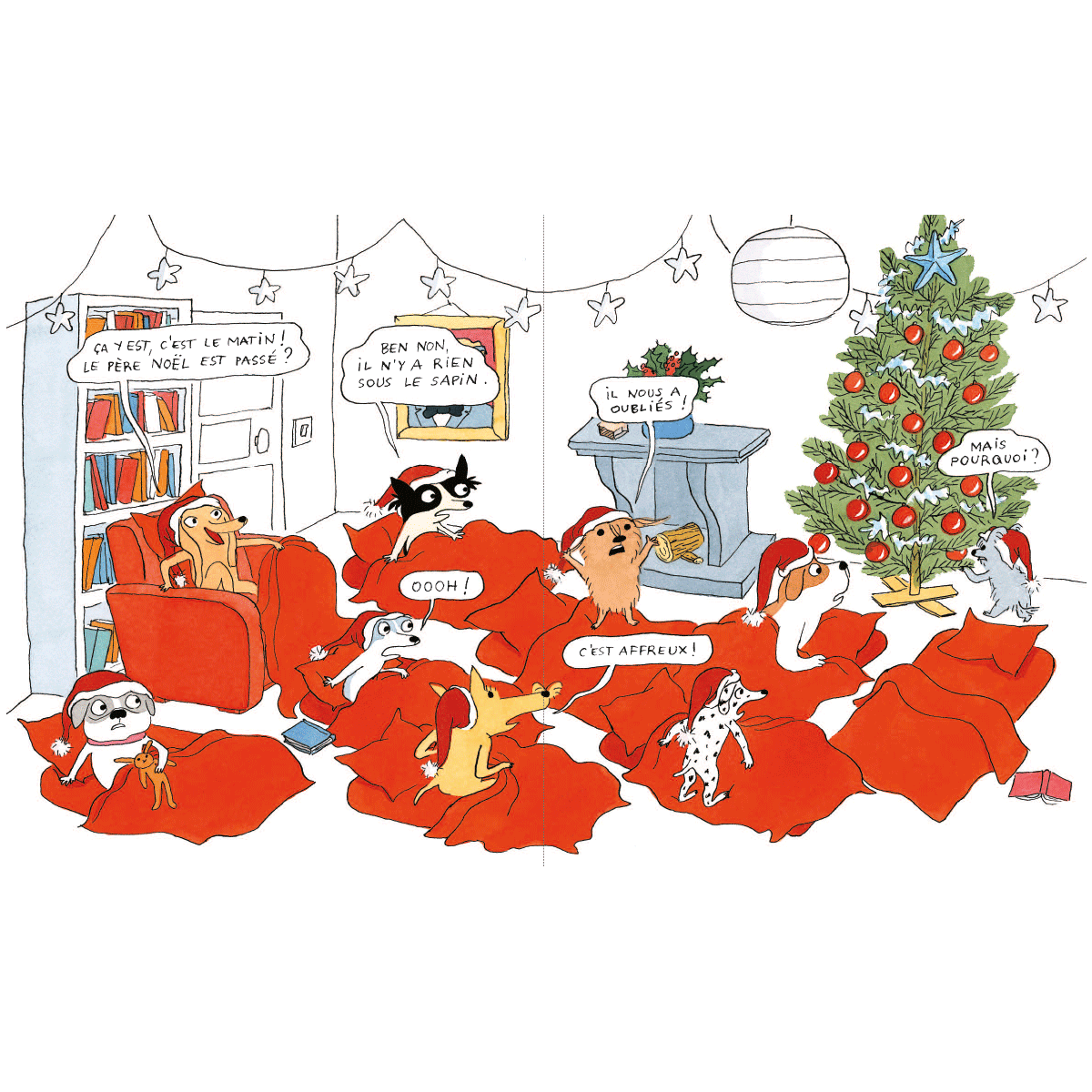 The Biggest Present in the World
Christmas Eve: the doggies are rather impatient to discover their presents. Zara has asked for a fire engine, Omar for a swing and Micha wanted a big present.

Surprise: Father Christmas has brought only one present for all of them to share. One present only? But wait until you see it...
Release date: 2016
Collection: Loulou & Cie
also available as part of the collection les lutins serie
For 2 to 6 years old
Translated into German, Chinese.